July 9, 2019
Public Apology for Infringement of our Intellectual Property Rights
It came to our awareness that yet another individual by the name of Ong Bee Tin had infringed our copyright and our rights in the registered Trade Mark by using recordings of our video lessons that were obtained from an unauthorised source for her own commercial purpose. We have since taken legal action against her, which culminated in a public apology published in The Straits Times today.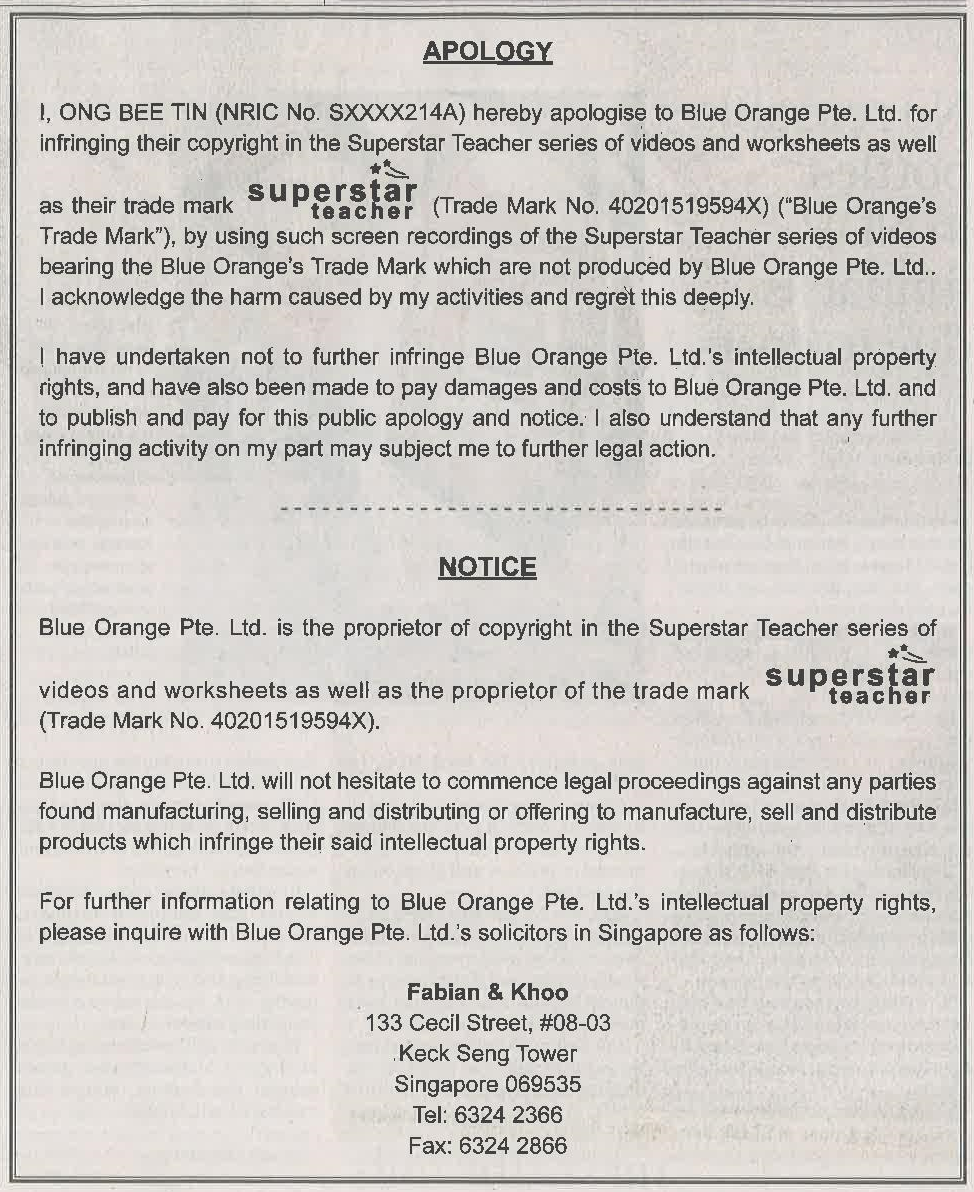 Our Superstar Teacher Series of video lessons are stemmed from our passion to enhance learning for students and much efforts have been put in to ensure the quality of our materials. It is definitely disheartening to learn about this unfortunate incident and we hope that it serves as a caution to other individuals who may harbour similar intentions as the perpetrator.
To reiterate, we take great pride in our brand and in delivering products of high standards for our customers. Therefore, we also hope that you will continue to show your support for us by purchasing our products only from authorised sources.
We also wish to emphasise that Superstar Teacher does not engage any tutors to provide home tuition using our video lessons. If you have encountered any ongoing distribution or sales of our products by non-authorised personnel, please alert us via email to support@superstarteacher.com.
From the Superstar Teacher Management
Let us be part of your child's education journey today! Do call us at 
63415516

or email us at enquiry@superstarteacher.com if you have any questions.