January 31, 2019
A carefree enjoyable childhood or more tuition for a brighter future?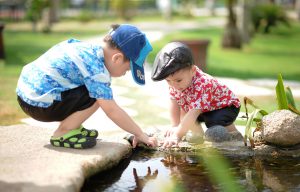 It was discovered that many parents would choose the latter despite the financial pressure that tuition fees puts on their household. They believed that it is a worthwhile investment to help their children get into a better school for a better future prospect. The dilemma is especially real for low income families.
You can now learn better and shine brighter with Superstar Teacher without feeling the pinch in your wallet. Whether you're in primary or secondary school, we have you all covered with just one platform!
Online Video Lessons
Our expert teachers are here to make difficult questions seemingly easy. We focus on topical coverage and we use a strategy-based learning approach to prepare you for the challenging schools' and national examinations. You can vary the speed of the video lessons if the teachers are speaking too fast or too slow for you. How cool is that!
There are also supplementary materials such as:
downloadable worksheets for you to do, watch and learn at the same time;
interactive quizzes (consisting of MCQ, Open-ended and Checkbox questions embedded within the lessons) to assess your understanding of the lessons as you go along; and
 a study tracker to take a look back at your progress within the year.
Auto-marking Assessments 
There are over 50 000 questions in our question bank selected from past-year school exam papers and specially crafted to offer you additional practices to strengthen your grasp of key concepts. It is designed in a topical approach manner so there's no need for you to flip through tonnes of assessment books and past-year school exam papers anymore. Instead, you can now spend the time to challenge yourself with the different degree of difficulty questions we have!
Instant-Homework Help
Ever been in a situation where you have no one to seek help from when you're doing your homework or last minute exam revision? Chat with our mentors who aspire to help you learn and understand the concepts behind a question. We promise to only have the best in the house!
Let us be part of your child's education journey today! Do call us at 
63415516

or email us at enquiry@superstarteacher.com if you have any questions.