August 23, 2019
Ways to Go Green as a Family
Our island state is facing the threat of rising sea levels due to global warming and we are running out of landfill space. These environmental problems are part of an ongoing social issue that affects every one of us. We all know what the 3 R's are, but have you been actively reducing, recycling and re-using Earth's resources?
Here are some practices that you can adopt and incorporate to become part of your family culture. These are conscious efforts but a little inconvenience on your part goes a long way in securing a more sustainable future for the younger generations.
---
Eat Clean and Stay Green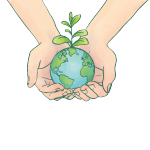 Do you know that the production of meat (beef, especially) is a big contributor of greenhouse gases? Try to reduce your consumption of meat by swapping it with protein-rich alternatives such as beans and legumes.
Organic foods are eco-friendly options not for their health benefits (research is still ongoing) but for the absence of harmful chemicals/pesticides (a.k.a. nasty pollutants) used during their production process. 
What you can do:
Look up vegetarian recipes and cook together as a fun family activity to do on weekends. 
Go grocery shopping together at the wet market instead of the supermarket. Foods are fresher and cheaper at the wet market, and less packaging is used. Bring along a shopping list to prevent overbuying (potential food wastage) and look out for organic foods. 
Set up a mini edible garden with your child. Grow anything from fruits and vegetables to even herbs! We should all care for Mother Earth like how you would care for a plant. As your child witnesses how a plant grows and eventually reaps what has been sown, he or she can discover the beauty of nature and what it can offer. 
Avoid food wastage. Leftover food thrown into the bin represents natural resources being wasted. Though we should not force our kids (

or ourselves

) to finish everything on the plates, we can let them decide on the amounts they want and serve up their own plates. They are much more likely to feel a sense of responsibility and finish up the amount of food they have taken. 
Say "No" to Plastic 
It's a known fact that plastic is non-biodegradable. Most of the plastic being used ends up in landfills, polluting our land and disrupting our marine ecosystems. Do you know that Singapore only has one landfill (located in Pulau Semakau) and that it is predicted to be fully filled by 2035?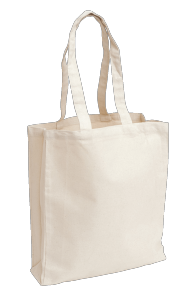 What you can do:
Bring along a reusable cloth bag when you go grocery-shopping (or any sort of shopping). Get crafty by purchasing plain tote bags and personalising them together with your child.
Reduce or eliminate the use of single-use disposables. For your next family outing, bring along your own reusable bottles of water from home. Try to eliminate the use of plastic straws or simply use metal/bamboo straws as an alternative. You can also opt to have "no cutlery" for takeaway food and when ordering food deliveries. 
---
Individual actions can appear rather insignificant but collectively, we can build up social norms and make a shift towards a more eco-friendly culture (from consumption to conservation). Though it is not realistic to have a totally carbon-free lifestyle, we should all be aware of the environmental issues we are currently facing and do our part (in big or small ways and within our ability) to reduce our carbon footprint. Attempting to have a zero-waste lifestyle may be a tough call, but we can make a start by becoming budding eco-warriors!
Challenge for you and your family: Try to go plastic-free for a week!

Let us be part of your child's education journey today! Do call us at 
63415516

or email us at enquiry@superstarteacher.com if you have any questions.