September 1, 2021
Has your child redeemed his or her rewards yet?
Keeping yourself motivated does not come easy, and this is especially so for a child. Here at Superstar Teacher, we understand the importance of motivation in driving students to perform well and achieve their learning goals. This is why we are so excited to announce that our revamped Achievements feature is now better than ever!
This feature functions as a point-based reward system that incorporates the concept of gamification in our program through the earning of stars, which can be accumulated to redeem physical rewards. As your child progresses through Superstar Teacher's lessons, they will get to earn points by unlocking new stages and completing daily challenges set in place to encourage them to work harder.
By rewarding progress, we endeavour to:
Provide students a sense of accomplishment
Empower students to take charge of their own learning
Keep students actively engaged in learning
So, here is everything that you need to know about how the Achievements feature works!
---
Complete Daily Challenges
Each day, your child can proceed to complete the daily challenges upon logging in to his or her student account. The daily challenges are based on two main features found on Superstar Teacher's learning platform:
Online Lessons

To clock in at least 30 minutes of lesson view-time

Auto-Marking Assessments

To unlock at least one assessment category
Once a daily challenge is completed, your child will earn a star. Therefore, by checking in to the platform regularly to complete the daily challenges, it is a good way to accumulate more stars while encouraging and making learning a part of your child's daily routine.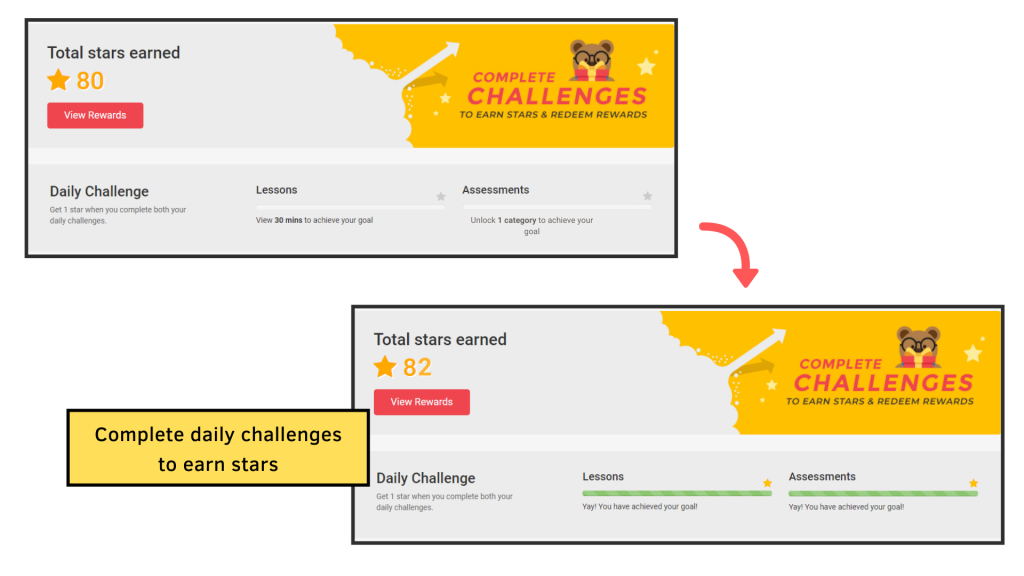 Unlock Stages
Another way to earn even more stars is to unlock stages under the two categories: Lessons and Assessments. With every stage unlocked, your child can earn up to 20 stars. There are 15 stages in total for both categories, which will get progressively difficult as a student advances through the challenges. This will be reflected in the number of stars earned in bonus stages – 80 stars in Stages 5, 10 and 15 each.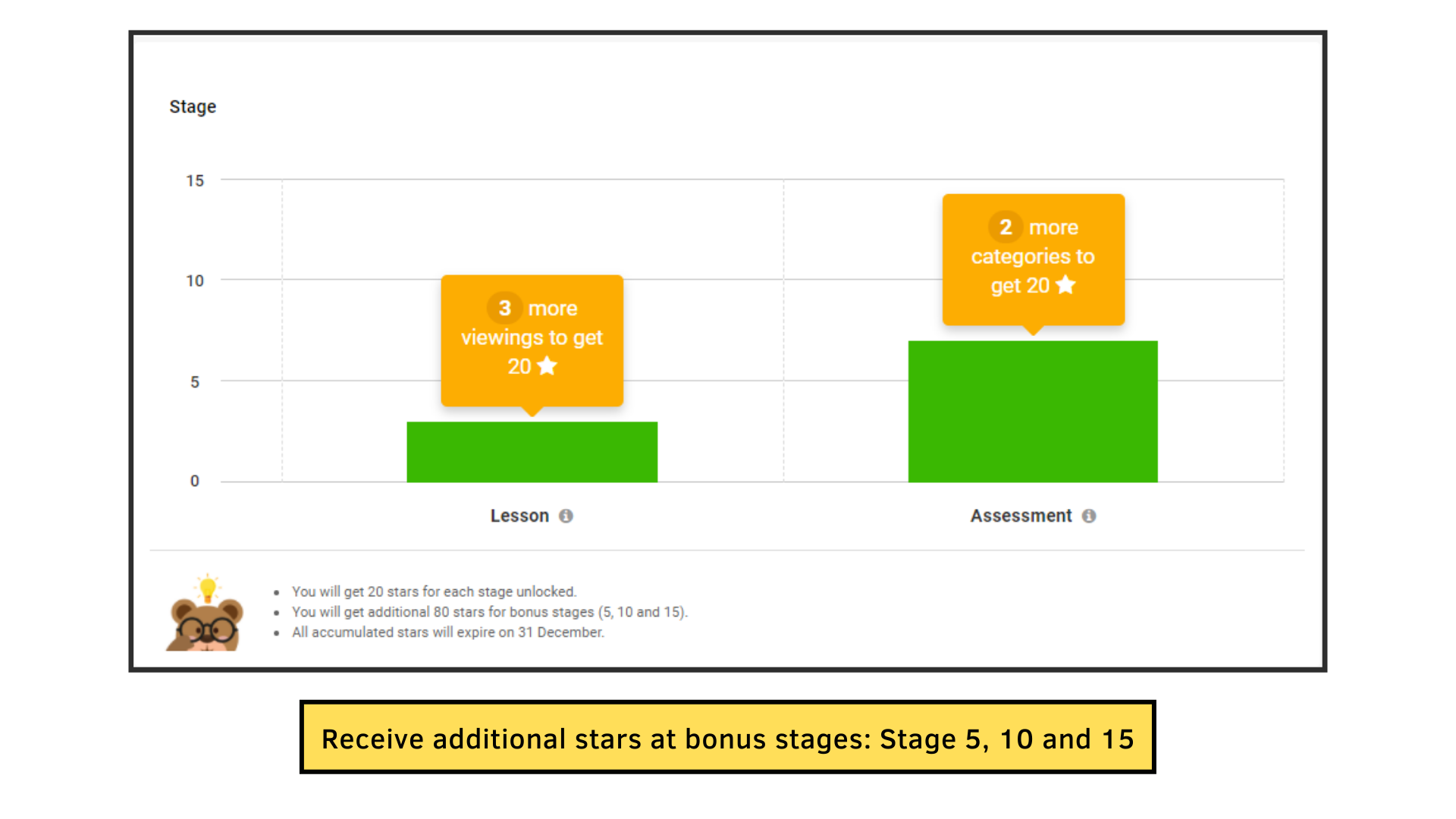 Note: All accumulated stars will expire on 31 December.
Redeem rewards
Your child can redeem rewards directly via the student account. Under the "Achievements" tab, click on the "View Rewards" button to check out available rewards for redemption. Simply select the desired reward, confirm the delivery information and wait for it to be delivered straight to your home!

---
For more information on the Achievements feature, please visit our Frequently Asked Questions (FAQs) page here.
Let us be part of your child's learning journey today! Do call us at 
63415516

or email us at enquiry@superstarteacher.com if you have any questions.