November 28, 2022
5 Ways To Encourage Your Child After PSLE Results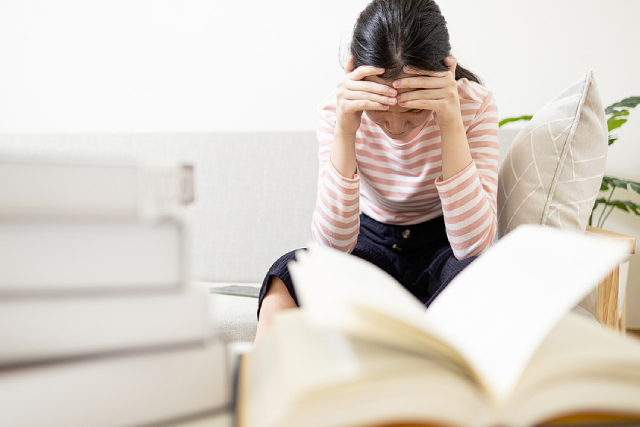 Now that the PSLE results have been released, the team at Superstar Teacher would like to wish all students and parents a job well done. This year has been tough, and we are sure that you and your child have put in significant effort to conquer one of the major educational milestones in Singapore. If your child has scored good results and is qualified to enter their dream school, congratulations! However, for those who have received scores below expectations, we would like to remind parents that grades do not define your child's intelligence.
It is normal for you and your child to feel upset and dejected after receiving poor exam results. You may also be worried about your child's prospects if they are unable to enter a school or stream of their choice. While having these emotions are understandable, you should properly address the situation in order to avoid putting them down.
In this article, we look at how you can motivate your child when it comes to responding to subpar exam results.
Think rationally
Many parents tend to unconsciously exert their frustration or disappointment on their children after seeing a poor grade on their report cards. Such a response can be detrimental to your child's self-esteem and result in them taking their failures to heart.
Instead, you should remain calm and hold a respectful conversation with your child. Acknowledge their feelings and recognise their hard work, despite receiving low scores. Doing so will allow your child to be more comfortable confiding in you. From there, you and your child can plan the next course of action together.
Understand why your child did not meet expectations
This is a step that takes time and cannot be achieved in just a few days. Once you and your child have sorted out all the logistics, like the S1 posting process, you should dive deeper into the root cause of why your child was unable to achieve their desired grade. Have a talk with your child to understand their current troubles and come up with possible solutions to solve the issue. In Singapore, many students tend to face difficulties keeping up with a busy schedule, an increasing workload, and impractical expectations.
By finding out what your child is going through, you can not only set more realistic goals for your child but also uplift them to reach success at their own pace.
Establish an open and positive environment
One of the most ineffective ways to discipline children is to implement harsh punishments, such as grounding them or preventing them from taking part in their favourite activities. It is vital to remember that at the end of the day, your child is human, and they need to maintain a well-balanced lifestyle. On top of that, these forms of reprimand will only push your child away from you, and they are more likely to view failures in a negative light.
We recommend finding a good balance between letting your child take responsibility for their mistakes and being complacent. While your child should work on improving their academic performance, they should not feel frightened or hesitant about sharing their learning journey with you. Many studies have proven that positive reinforcement is highly effective as it gives children the confidence to lean on their parents for assistance.
Encourage your child to take a break
Even though your child has scored poorly, that does not necessarily mean they did not put in hard work to study for the examinations. There is a common misconception that the only reason a student does not do well on a test is laziness, which is untrue.
Recognising the importance of and caring for your child's mental health is and will always be paramount. Since we are having the year-end holidays, your child should use this opportunity to rest and recharge after a stressful year. Besides, your child may also be going through much anxiety as they prepare to enter a new school in the new year.
Find a suitable tutor
Tutoring is a wonderful solution for students who require more academic support outside of school. If you are unable to teach your child, consider engaging a tutor who can provide a personalised learning experience and a study method that hones your child's strengths.
However, taking into account your child's co-curricular activities and other commitments, they may not be able to accommodate the schedule of group tutoring or even in-person tutoring sessions. In such cases, this is where Superstar Teacher can come in handy – by offering credible online tutoring in Singapore.
All our tutors bring a wealth of knowledge and experience in their respective fields, ensuring that your child is well-equipped with the right skills to succeed academically. Whether you are looking for highly-rated online Maths tuition or Secondary Biology tuition in Singapore, Superstar Teacher offers a wide range of courses aligned with the MOE syllabus. Sign up for a free trial to get started.
Let us be part of your child's learning journey today! Do call us at 63415516 or email us at enquiry@superstarteacher.com if you have any questions.