January 3, 2023
The 4 Key Elements of Superstar Teacher's Lessons
Can your child ace the examinations with the help of Superstar Teacher's lessons?
The short answer is a resounding "yes", and parents of our students can attest for that. We believe that the true value of teaching derives from imparting knowledge and instilling a love of learning in students, which will naturally translate into academic excellence.
In this blog post, we will be sharing the key elements behind our lessons that are essential to helping your child learn more effectively and achieve better grades.
Exposure to examination questions
Creation of lesson plans
Recording of lessons
Post-processing of lessons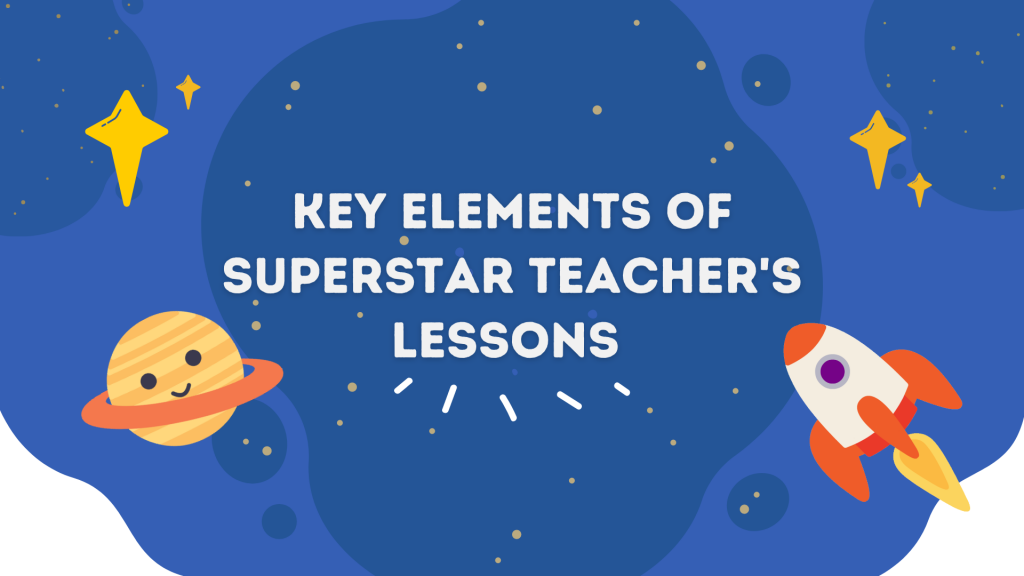 ---
1. Exposure to examination questions
Students who have been using the Superstar Teacher platform for some time would notice that, quite often, questions seen in their examination papers are covered in our online lessons and assessments. This is because we understand how school teachers set their examination papers. Typically, teachers will take reference from other schools' examination papers and change the context before setting these questions for their school's examination.
Such questions are not usually taught or covered in schools, which explains why many students are taken aback when they encounter these questions for the very first time and may not know how to approach them properly. By exposing them to these questions in our lessons, they will receive firsthand experience in applying relevant concepts and answering techniques to the questions. Here at Superstar Teacher, we aim to help students effectively apply learned concepts to their examination questions.
2. Creation of lesson plans
Avoiding textbook-style teaching
The content for all our subjects is based on the latest syllabuses established by the Ministry of Education (MOE). That being said, we certainly do not teach in the format of a textbook.
Why?
Textbooks do not actually provide a good gauge of what students will be tested on in their examinations. Usually, a heavy reliance on textbooks may result in rote-learning, whereby students simply memorise concepts and regurgitate them during examinations without having a thorough understanding. This is especially so when the concepts are too abstract for a student to comprehend.
Establishing the scheme of work
Our scheme of work (SOW) is derived from past year school papers. We will collate the various examination papers and scrutinise the questions before working out our SOW based on them.
Why?
Our methodology works like "reverse engineering". Past year examination papers give the best indication of what students need to know for their upcoming examinations. We can also gain insights on question trends and how questions tend to be phrased, which can help us better formulate answering techniques and establish our lesson plans.
Use of subtopics
Each topic within a subject comprises a number of subtopics. These subtopics are based on the different question types that can be found in the examination papers. This way, students can familiarise themselves with the various question types and the accompanying content and concepts.
E.g. Topic: Fractions (Primary 4 Mathematics)
Sub-topic: Improper fractions and mixed numbers, Adding and subtracting fractions, Fraction of a set, Multiplication of fractions, Comparison model involving fractions, etc.
3. Recording of lessons
Throughout the development and recording of our video lessons, the focus is entirely on our students. We do not stray away from our goal, which is to ensure that each and every of our students is able to learn in an effective and engaging manner. As mentioned, topics are further broken down into subtopics. Each subtopic comprises essential teaching points (explanation of main idea, keywords, common mistakes etc.) accompanied by intermediate and advanced-level questions to stretch a student's understanding. By having lessons broken down into bite-size and digestible modules, we want to optimise learning for our students.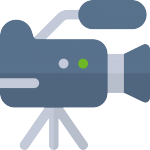 Prior to the recording of a lesson, our team of subject matter experts and the anchor teacher will conduct meetings to discuss the flow of the lesson and explore different ways and methods to teach the various concepts and questions. The main objective here is to come up with the best teaching approach such that students can understand the lesson and easily apply the strategies and concepts taught in their examinations.
4. Post-processing of lessons
Each online lesson comes with its own supplementary course materials (worksheets and answer sheet). During post-processing, other features such as interactive quizzes are added in as the lesson goes live on our learning platform to make learning even more engaging.
Course Materials
As we know, most examinations are still conducted using pen and paper rather than digitally. Hence, it is important for a student to supplement learning with the worksheets provided to prepare them for upcoming examinations. Writing out the workings and taking down notes will also help the student remember concepts better.
Interactive quizzes
Interactive quizzes refer to questions that are embedded within the online lessons. Besides making the lessons more engaging, they serve to test the student's understanding at different points of the lesson before proceeding further.
Indexing and variable viewing speed features
Every child learns differently, so it is important for learning to be personalised. Students can play, pause, rewind as well as skip through any part of the online lessons. The indexing feature is especially useful in enabling students to skip to particular portions of the lesson easily for explanations of worksheet questions. In addition, the variable viewing speed feature further allows them to learn at a pace they are most comfortable with.
Closed Captions
We understand that some students learn better visually, which is why we have introduced closed captions in our lessons to enhance the overall learning experience. Besides helping visual learners comprehend lesson content more effectively, captions are also useful in note-taking when students want to jot down important points during a lesson.
---
With lessons available online, you can even view them together with your child from the comforts of home and track their learning progress with the Study Tracker tool. Superstar Teacher's online lessons are expertly crafted from start to finish with your child in mind. Ultimately, our objective at every step of the lesson creation process is to enable your child to learn more effectively and have this outcome reflected in their examination results.
Let us be part of your child's learning journey today! Do call us at 
63415516

or email us at enquiry@superstarteacher.com if you have any questions.