January 17, 2021
Why Do Some Children Shine Brighter Than Others?
Learning is so much more than just recalling information and performing well in examinations. Going beyond the imparting of content knowledge, we also endeavour to help our students develop a positive attitude towards learning and get them to see the joy and understand the value of education.
Here's how Superstar Teacher enables your child to shine brighter as a confident and independent learner in the pursuit of academic excellence.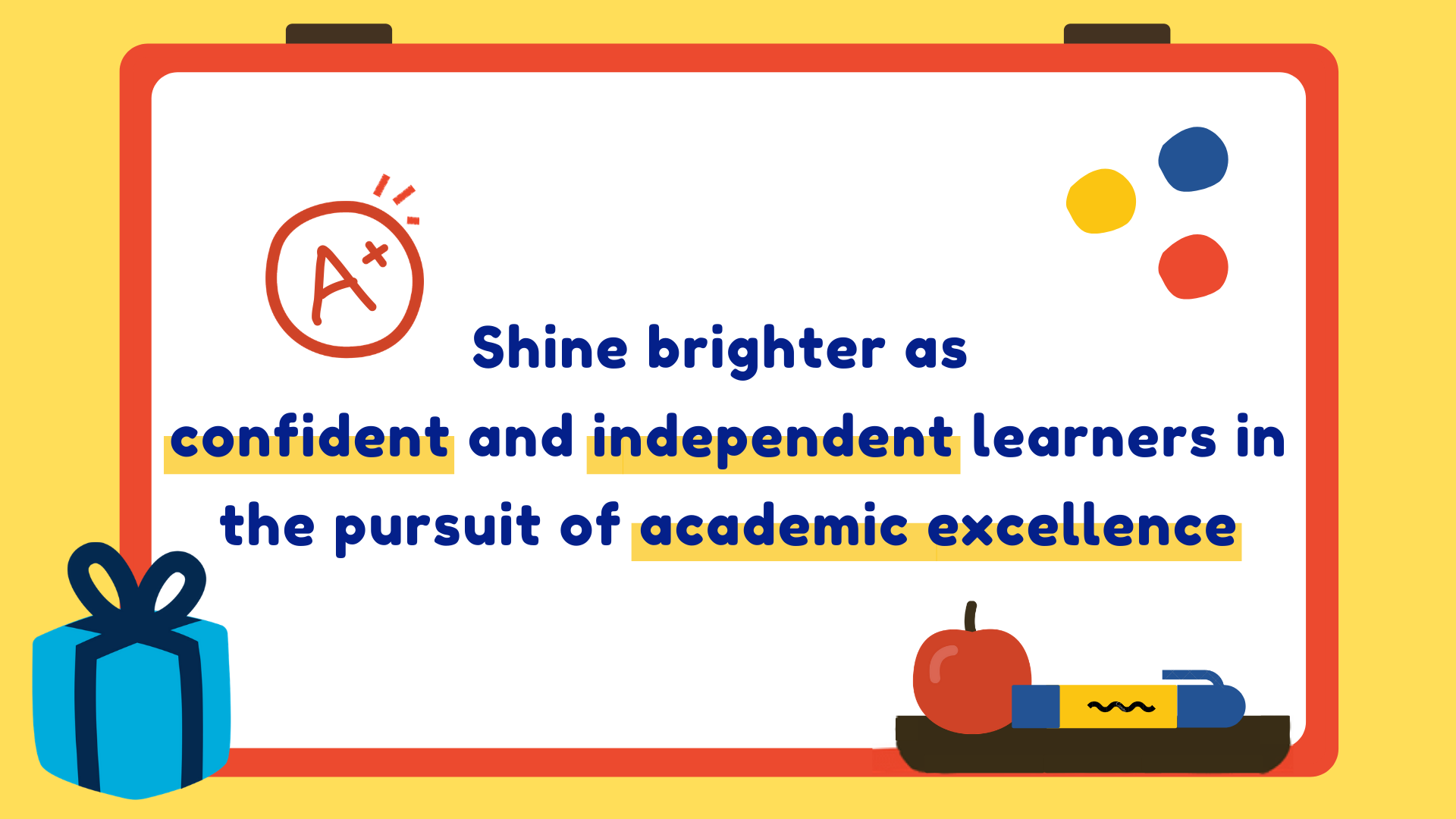 〰
Building Self-Confidence in Learning 
Having confidence is important when it comes to learning (and for many other aspects of life). Confident learners tend to perform better as they will not buckle easily under academic pressure or when faced with temporary setbacks. We believe that every child has the potential to excel and we want to instill such confidence in our students.
✓ Recognition of Achievements
Our Achievements feature was introduced to motivate students to work towards and keep up with their learning goals by giving them challenges to complete. Students are awarded with badges in recognition of their learning efforts and they also get to receive physical rewards (eg. gift cards), which act as a form of positive reinforcement as they progress further with the challenges. This creates a sense of accomplishment and helps to boost their confidence as they are given opportunities to succeed and reap what they have sown.
✓ Positive Affirmations
We understand the importance of feedback and words of encouragement in helping to build up a student's self-esteem and confidence in learning. It is normal for students to make mistakes, but some may get demoralised upon receiving less-than-stellar marks. We hope to alleviate this issue with our evaluation quizzes and assessments. Instead of just getting a score, students will also receive words of encouragement and will be prompted to make another attempt if they have not done well. Likewise, students who have mastered a topic will be encouraged to move on and challenge themselves with other topics or with the advanced-level assessments so as to keep the process of learning going.
〰
Becoming an Independent Learner
Gaining independence is crucial in a child's development and Superstar Teacher's online learning platform is designed to equip students with independent learning skills. A child who can learn independently will have a greater sense of self-efficacy and control over his or her own studies, which will translate to increased motivation and better academic performance.
✓ Take Charge of Learning
Every student has his or her own personal account on the Superstar Teacher learning platform, which can be accessed at any time of the day depending on personal preferences. In contrast to sitting through a scheduled class passively, students can choose to build up on their knowledge with our video lessons, test their understanding with the auto-marking assessments or clarify existing doubts using the instant homework help feature based on their individual learning needs. Learning takes an active form as students are given the autonomy to take charge of their own learning.
✓ Parent's Portal
Relinquishing control over your child's learning does not mean that you need to take a back seat and adopt a laissez-faire approach to parenting. Upon joining our platform, you will have your own account on our Parent's Portal. Through this portal, you can keep track of your child's learning progress and view recent assessment results. You will also be kept updated on your child's achievements and see the latest badge that he or she has attained. With the Parent's Portal, you can still keep an eye on your child without compromising on his or her ability to learn independently.
---
Gain confidence and learn independently with Superstar Teacher. Sign up for a 14-day free trial to help your child shine brighter!
Let us be part of your child's education journey today! Do call us at 
63415516

or email us at enquiry@superstarteacher.com if you have any questions.