September 9, 2021
6 Ways to Spark Creative Thinking in Your Child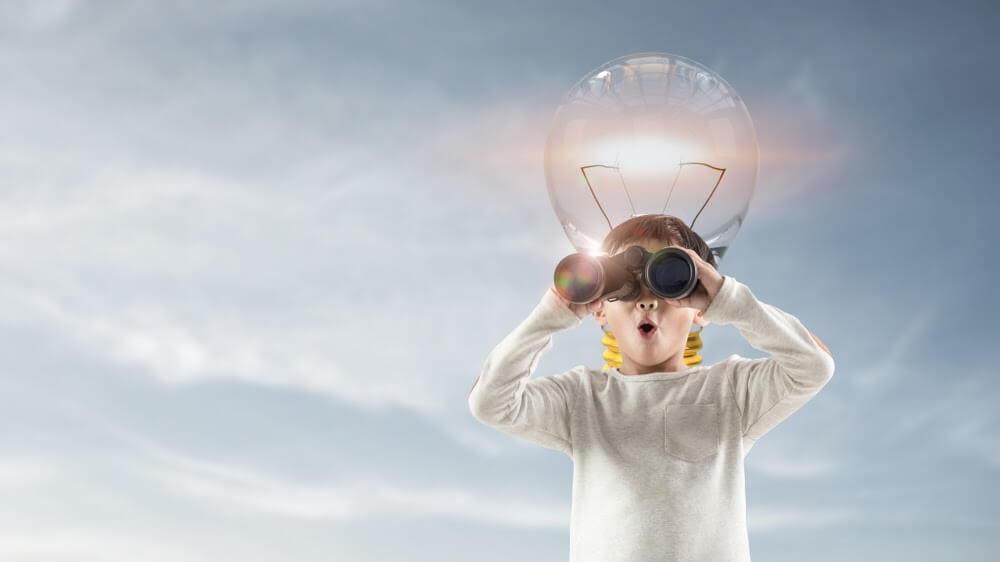 As parents, one of our most important jobs is raising up creative thinkers who are ready for anything that life throws at them. Creative thinking can be seen as a skill that needs to be cultivated over time, and it's important for students to learn the skills necessary for successful creative writing starting in primary school. The best way to spark creative thinking in your kid is to encourage them and provide opportunities for them to think out of the box. This will eventually help them do well in school, especially when combined with online lessons from the best PSLE English tutor. 
To get you started, here are 6 ways to spark creative thinking in your child: 
1. Appreciate Your Child's Creativity
For starters, children have a deeper capacity to come up with new ideas and concepts than adults. To encourage such thinking in your child, take time to notice and appreciate those little ideas that the young ones come up with every now and then. Encourage their interests by helping them make things or going on creative adventures together with them.
2. Enhance Creativity Through Play
Studies have also shown a close link between play and creativity. Play has been found to promote creativity in many ways. For example, play helps to extend a child's focus and concentration, helps the child in self-expression, enhances memory retention, boosts the child's confidence, and develops maturity. 
In the play and creative process, your child sees failure not as a failure but as a learning opportunity to do better. Outside of studying, your child can get better in the way he or she views things from different perspectives during play time. 
The best English tuition for PSLE can accommodate your child's needs to grow and become better creative thinkers. 
3. Create Space for Creative Thinking Activities
Just like adults have offices and workspaces, children also need space to unleash their creative thinking activities. You can create a permanent space dedicated to your children's play and creative activities. 
Give your child a table and chair or comfortable floor space where he or she can sit and engage in creative exercises.
4. Provide Creative Thinking Resources and Tools
There are many resources and tools that can be used to inspire children and spark off ideas. 
Recycled resources such as chopsticks, cards, plastic bottles, corks, and packaging materials can be repurposed into playful items that trigger curiosity. 
Remember to include in the list fixing materials such as tape and rubber bands as well as paper and art materials.
Children of primary school age will be capable of working with all types of materials and tools including scissors and artwork. 
5. Ask Open Ended Questions
Additionally, it's always good to give praises such as "Ah you drew a bird, good job" and a pat on the head. You can also use more open-ended questions to foster your child's creative thinking. 
For instance, instead of just saying good work, you can ask questions such as "And what is the bird doing in the picture?" 
Such questions provoke further thinking and explanations that help your child to grow both mentally and intellectually. 
6. Encourage Teamwork
Finally, children tend to be more imaginative when they work together in a group. They not only learn from each other but also become more creative in a competitive environment. 
It is therefore important to encourage your child to work together with others at home or in school. 
Develop Your Child's Imagination with Superstar Teacher
With that said, you can also provide your child with extra learning platforms such as English tuition online classes to improve their language acquisition and practicing skills. With the right guidance, your child can better express himself while tackling English compositions during exams. It is also never too late for older children to enhance their creativity alongside a good English course for secondary students. 
If you are looking for the best English tuition for PSLE that promotes creative thinking and writing, Superstar Teacher is a good option to consider. Starting with Primary School English, our quality online learning platform can guide your child through the areas he needs the most help in. 
Get in touch with us today for more information. 
Let us be part of your child's learning journey today! Do call us at
63415516

or email us at enquiry@superstarteacher.com if you have any questions.