December 14, 2021
Preparing for Secondary School: How to Revise for Secondary 1 Subjects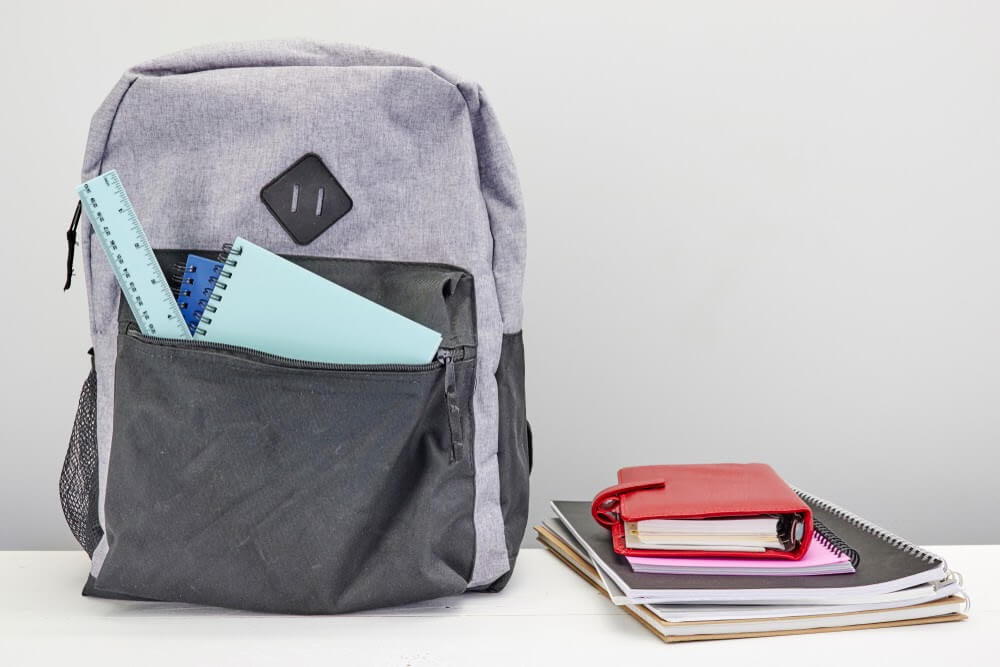 It was most recently reported that 98.4% of the Primary 6 cohort can progress to secondary school in 2022. This transition will be one of the most challenging periods in your child's life, and it comes at a time when your child is going through significant changes. Moving on from primary school, your child will be studying nine or ten academic subjects up from four. They will experience life in a new school, make new friends, join co-curricular activities (CCAs), handle a much greater workload, experience challenges in managing time, and settle into new teaching methodologies.
Below, we examine some ways to prepare for the Secondary 1 syllabus.
How to Prepare for Secondary 1
One of the significant hurdles that your child will have to overcome is the change in teaching methodology. Your child will need to be more independent to study on their own and actively seek help when they have queries. Preparation for the major subjects will go a long way towards helping them hit the road running when they start secondary school.
1. Read More to Learn New Words
Encourage your child to read and take the time to read aloud, both by themselves and to you. Speaking, listening, writing, reading, and linguistic knowledge (grammar, vocabulary, and pronunciation) are all vital skills when improving English, especially if your child is not a native English speaker.
These abilities play an essential part in developing your child's critical thinking and metacognition skills. English tuition for secondary school can be useful to help your child expand their vocabulary. 
2. Brush Up on the Math Fundamentals
Mathematics at secondary school delves into complex concepts, and if your child does not have the foundational concepts firmly in place, they will struggle to master the more advanced topics. Ensure that your child understands these fundamental concepts, such as fractions, basic geometry, percentages, statistics, probabilities, graphs, and introductory algebra.  
Make learning mathematics fun and get your child to apply these concepts every day. For example, ask them to calculate the cost of a meal or an outing and then tell them that the cost of living has increased by a certain percentage. How much does that add to the cost? This type of fun exercise engenders an appreciation of mathematics and can remove the fear associated with the subject.
Help can be found from Math online classes in Singapore, where your child can progress at their own pace.
3. Highlight Keywords in Science
As they transition into secondary school, your child should have also mastered some basic scientific concepts and their application.  
Take some time to determine if they can interpret what they are reading from the question. Can they identify what the subject is, what question is being posed, and eliminate those portions that are irrelevant?
When asked an open-ended question, can your child confidently analyse the question and jot down points used to answer it? Can they respond concisely, using the necessary keywords and definitions? Do they understand specific terms and concepts? 
4. Focus On Their Weaknesses
When trying to determine how to help your child through this transition, look for their strengths and weaknesses. Strengthen the areas in which they show weakness. Find your child's favoured learning method and use that to improve those areas that need it. Incorporate their interests to build their skills. 
5. Be prepared
All that we have covered in this blog may sound daunting, but help is at hand. The best secondary school online learning platform, Superstar Teacher, is readily accessible for your child to use to grasp their syllabus.
With Superstar Teacher in Singapore, your child will receive the best online tuition classes in English, Math, Chinese, Physics, Biology and Chemistry.
Your child can use the informative lessons to brush up on their knowledge and then take online assessments to ensure that concepts taught in these lessons have been assimilated. Online mentors are also available round the clock to ensure no student is left struggling. Your child can ask for assistance for any complex idea that they are trying to understand. This way, your child will develop their conceptual understanding skills and can deal with tough questions more easily. 
Help your child transition from primary to secondary school comfortably by signing up for a free 14-day trial today. Don't hesitate to get in touch with us for more information.  
Let us be part of your child's learning journey today! Do call us at
63415516

or email us at enquiry@superstarteacher.com if you have any questions.

​