September 20, 2022
How To Write Engaging Introductions For English Compositions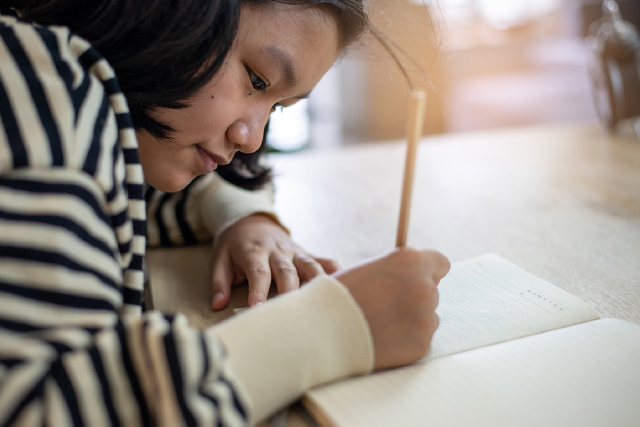 Many students fear the English Composition examination, especially when they are not too strong in their language skills and lack vocabulary knowledge. While everyone should know by now that reading is arguably the most effective way to boost one's language ability, it is not an overnight solution. If your child is struggling to score high marks for their English composition, do not fret, as there are some tips and tricks to craft a well-written essay. Of course, students with a flair for words should be fully encouraged to pursue their creativity and not be too technical while writing.
In order to come up with a composition piece that captures the marker's attention, your child should focus on writing an engaging introduction. Consider the introduction as a first impression of the essay. If the introduction can reel audiences in and get them interested in the story, the writer has already set the stage for the composition.
As such, whether your child is preparing for the PSLE or O-Level English Composition examination, here is some advice to follow for starting the essay.
Create an outline before writing
Even established writers get overwhelmed when coming up with a story. Since there are many points to cover and ideas to explore, students may face the possibility of not knowing where to start on a blank page. Your child can consider drafting an outline to ensure the composition is organised, well-focused, and has a good flow throughout. In the outline, the main topic and any potential ideas are discussed.
While it may seem like additional work, writing an outline provides a clear overview of how the composition should be structured and turn out. In addition, it prevents your child from making the common mistake of writing an introduction that does not connect well with the rest of the essay.
Engage the reader's senses
Your child can consider writing their introduction by engaging the reader's senses. What this means is that the introduction should allow the reader to get a feel of the atmosphere in the story, in which they can imagine themselves in the situation. Students can achieve this by prioritising showing the reader what the story is about rather than simply telling it. Sounds, sights, scents, and even dialogues are all effective tools to bring the essay to life.
Make the reader think
The thing about using senses is that it primarily works for creative compositions. If your child is presented with an argumentative essay, how can they create an appealing introduction then? In this case, it is about making the readers think and piquing their curiosity. This is why the first sentence of the composition should immediately create urgency and make the reader interested in reading more about the topic. Students can share statistics, ask rhetorical questions, or present real-life examples to give the reader some perspective on the composition.
Learn with Superstar Teacher
Learning the English language is more than just reading books. Additional teaching outside the classroom may just be the help some students need to take their English grades to an AL1 or A1. With Superstar Teacher's English enrichment classes for Primary and Secondary students, our teachers will equip your child with the necessary skills and knowledge to ace the English Composition examination. We also provide online Science tuition and Chinese lessons. Sign up for a 14-day free trial to get started.
Let us be part of your child's learning journey today! Do call us at
63415516

or email us at enquiry@superstarteacher.com if you have any questions.