October 17, 2022
4 Ways Your Child Can Unwind During The PSLE Marking Days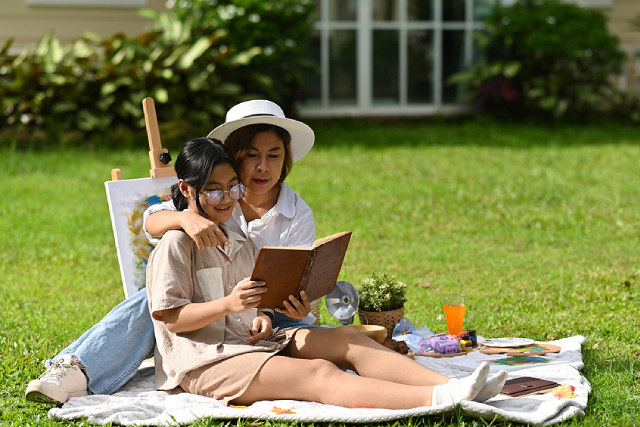 Congratulations! After six years of hard work, your child has finally completed their Primary School Leaving Examination (PSLE). This means it is time for them to unwind and recharge, and what better time to do that than during the PSLE Marking Days?  The PSLE Marking Days are essentially a four-day period during which teachers are busy marking PSLE examination scripts. As such, these four days are designated school holidays for all primary school students. This year, the PSLE Marking Days will take place from 17 October to 20 October.
For parents whose children have sat for the PSLE this year, you can consider making use of this period to reconnect with your child and treat them to their favourite hobbies and activities. This is a wonderful way to recognise their diligence and acknowledge all the time and effort they have put into studying for the exams. However, for parents whose children are currently in Primary 1 to Primary 5, you can also take this time to give your child a little respite.
The activities mentioned are not only family-friendly but also guarantee a fun time for everyone involved.
Explore Singapore with hiking trails
Being surrounded by nature is one of the most effective ways to relieve stress. According to multiple studies, greenery has been found to promote emotional and psychological well-being, leading us to generate more positive feelings and improve our concentration. Considering how children are increasingly stressed about their studies these days, exposing them to green spaces and natural environments can help them take care of their mental health and reduce fatigue.
Singapore is known as an urban jungle for a reason. Despite being densely packed with skyscrapers and high-rise buildings, Singapore boasts a number of nature parks and reserves that allow for a quick getaway from the hustle and bustle. From Chestnut Nature Park and the Rail Corridor in the West to Changi East Boardwalk all the way in the East, there are over 40 hiking trails to choose from. If you and your child are up for the challenge, you can also consider hiking the 36-kilometre Coast-to-Coast (C2C) Trail, which starts from Jurong Lake Gardens and ends at Coney Island.
Go on a vacation or staycation
Now that borders are open, and people are free to travel, you and your child can head on a well-deserved holiday. However, as the PSLE Marking Days will only be for four days, we recommend visiting a country close by or having a staycation right here in Singapore. That week is not a peak season, making it a perfect time for your family to enjoy doing touristy activities without having to join in the crowds of travellers. In addition, the cost of accommodation is more likely to be lower, so you do not have to break the bank in order to have a good holiday.
Join a volunteering programme
There is no greater feeling than giving back to the community and doing good for people in need. In Singapore, there is no shortage of charities and volunteering programmes that encourage parents and children to come together and offer their helping hand. These charities include The Salvation Army, Touch Community Services, and Willing Hearts. If your child is an animal lover, they can sign up with Therapy Dogs Singapore, Causes For Animals, or simply visit animal shelters to show their love to our furry friends.
Enrol in artistic lessons
Whether it be dance, music, or art, artistic practices allow children to boost their self-confidence and feel a sense of accomplishment. Some children may also see these artistic practices as a safe space where they can express themselves freely and escape from the stresses of everyday life. In fact, such creative endeavours are commonly used by mental health professionals as a form of therapy. Your child can enrol in their activity of choice either with private studios or at community centres.
Have fun learning with Superstar Teacher 
Even though the PSLE is over or the year-end holidays are approaching, learning will never stop. Your child should continue to brush up on their knowledge in preparation for their secondary school journey or the new academic year. With Superstar Teacher, learning can be an enjoyable and engaging experience. As a highly-rated Singapore online tutoring platform, our tutors are incredibly qualified and well-versed in the subjects they teach. Your child can choose from a range of courses, from online Science tuition to English enrichment classes for Primary and Secondary school students. Sign up for a free trial to get started.
Let us be part of your child's learning journey today! Do call us at 63415516 or email us at enquiry@superstarteacher.com if you have any questions.