November 23, 2022
4 Productive Study Break Tips To Refresh The Mind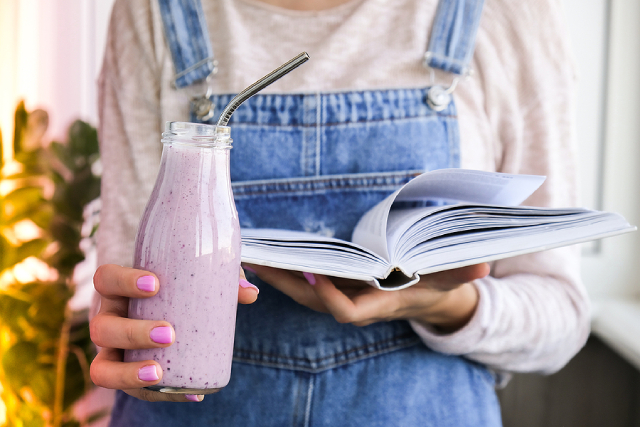 As the O-Level examinations are well underway, we can guess that many students are burning the midnight oil as they prepare for the other papers. While revisions allow students to brush up on a subject's content, there is a fine line between studying effectively and over-studying. Contrary to what some people may believe, long hours of non-stop studying do not correlate with having the ability to pick up more knowledge. Instead, it is counterproductive and can negatively impact a student's mental health in the long run.
As such, your child needs to implement good study habits that not only enhance efficiency but also promote a well-balanced lifestyle. This is why Superstar Teacher is here to help by listing down our favourite study break tips.
Do note that study breaks should be around 5 to 20 minutes. If your child follows the popular Pomodoro technique, they can take a 5-minute break for the first 4 sessions before extending the break duration to 15 minutes subsequently.
Meditate
The best thing about meditation is that it requires no special equipment and can be performed pretty much anywhere. As long as your child is in a comfortable and quiet environment, they can practise meditation to feel more in the present and calm a busy mind.
Whether it is yoga, journaling, or simply performing mindful breathing exercises, meditation has been scientifically proven to enhance memory span and mental quickness – just what a student needs after a period of studying.
Prepare a healthy snack
Concentrating on a task at hand is impossible when you are feeling hungry. During break times, your child should use this opportunity to keep themselves hydrated and sated. We recommend opting for brain-boosting foods, such as walnuts, avocados, blueberries, and dark chocolate, as they are chock-full of healthy vitamins and minerals to improve brain health.
If your child has to rely on caffeine to stay alert, try matcha instead of coffee. This enables your child to gain a boost of energy without having to suffer a caffeine crash later in the day.
Exercise
Study breaks offer an excellent opportunity for students to sneak in a bit of exercise during the day. While exercise is mainly associated with strengthening our physical body, it has also been medically proven to strengthen our minds.
For many years, health experts have advised taking part in light physical activities between study sessions to promote blood flow throughout the body and increase the production of feel-good hormones – dopamine, oxytocin, serotonin, and endorphins. Releasing these hormones can help re-energise your child and motivate them to continue with their tasks.
Be surrounded by nature
It is a common solution for people to surround themselves with greenery when they experience burnout and require a quick escape from the hustle and bustle. Similarly, your child can consider making use of green spaces to take a walk and recharge. Doing so relieves stress, improves cognitive function, and promotes critical-thinking skills. As such, whenever your child finds themselves facing a brain fog or has a hard time focusing on their schoolwork, you should encourage them to be in a green environment.
Your child does not necessarily have to head to a garden or park just to be with nature. Gardening at home is also effective and provides a more convenient way for your child to take a break.
Study with Superstar Teacher
Some students may face difficulties in studying, and that is perfectly normal. From having low motivation to not knowing a suitable strategy to revise effectively, there are many reasons why your child may not be picking up knowledge more quickly. If this is a challenge you are currently going through as a parent, not to worry, as Superstar Teacher is here to help.
We offer a selection of courses, including online Science tuition and English enrichment classes in Singapore, for both primary and secondary levels. All our courses are headed by experienced teachers  who engage students to be active learners. We can assure you that your child will develop relevant problem-solving skills and master key concepts in their subjects to ace their studies. Sign up for a free trial to get started.
Let us be part of your child's learning journey today! Do call us at 63415516 or email us at enquiry@superstarteacher.com if you have any questions.