December 1, 2022
Getting Your Child Ready for the Next Primary or Secondary School Year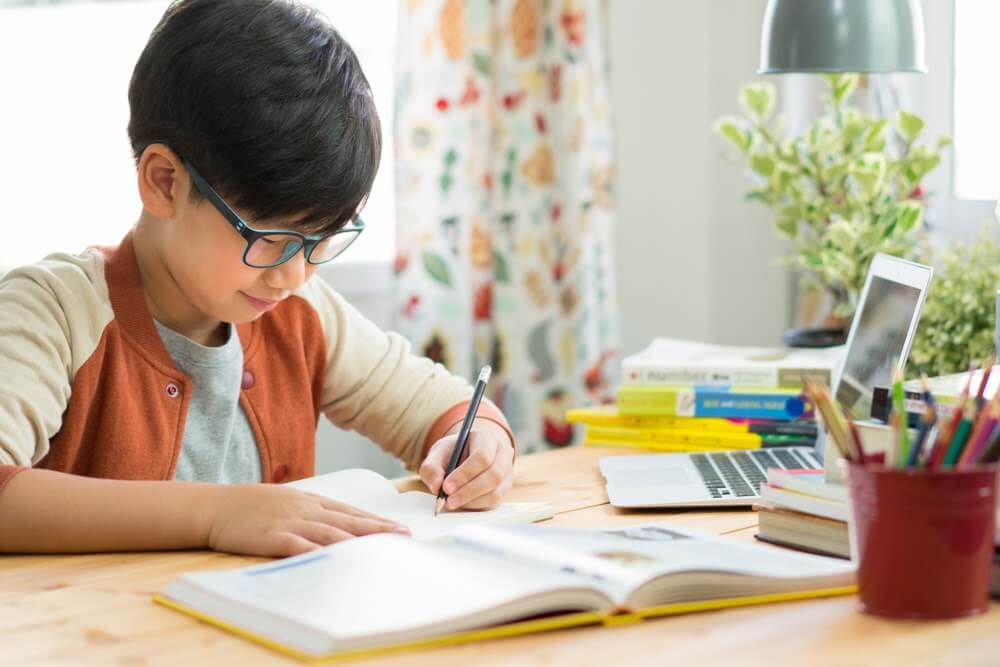 With 98.4% of PSLE candidates eligible to enter secondary school, here's how you can prepare your child for Secondary 1 in Singapore. 
But what about those beginning a new academic year? The next school year is just around the corner, and if your child is moving on to the next primary or secondary level, there are a few things you can do to help them prepare. Setting goals for the year ahead is a great way to get your child excited about the upcoming school syllabus, and make sure they stay on track in subjects like Math and Science. You can also work on building strong study habits now, so your child will be ready for all the hard work that lies ahead. The next school year is bound to be exciting and rewarding, so make the most of it!
1. Organise their study materials
Whether your child is in primary or secondary school, make it a habit to keep their past year study materials like textbooks, exam papers and tests. Especially as they learn more topics throughout their syllabus, these are good to have during revision to relook at different questions again and study the model answers. Bear in mind to arrange their study materials based on the subject. You can encourage your child to organise their notes on their desk, shelf or in boxes. That way, when your child has an upcoming exam, they can easily find the papers and revision notes they need all in one place.   
2. Learn from their exam mistakes
Moving forward into another academic year, it is crucial that your child avoids repeating the same mistakes from previous exams. During their revision, advise them to take their corrections seriously. Redo the questions if possible to check if they have learnt from their wrong answers. They can also attempt to do the paper again under exam conditions. If your child answers the same question incorrectly again, this will probably be an area that needs more work on. When in doubt, your child can also tap into Superstar Teacher's Instant Homework Help feature for guidance. 
3. Have past year papers at hand
For students who will be taking the PSLE, O-Level and N-Level exams, doing past year papers is a common way to start brushing up on their understanding of the syllabus and work on their time management. Most teachers would provide the past year papers along the way in preparation for exams. 
However, your child can also access them early via Superstar Teacher to avoid last-minute revision. Our online course library includes commonly tested questions from past-year school exams so your child can start testing their knowledge. From there, your child can keep track of their revision progress, put what they've learnt into practice and ultimately feel more confident about the subject.    
4. Explore other ways of studying
From making mind maps for note-taking to complementing their studies with online tuition lessons, there are more study methods that your child can explore to ensure they are studying effectively. At Superstar Teacher, our online learning portal enables your child to study better and revise at their own pace. Our innovative platform makes it easy to learn what your child wants, when they want. 
With a variety of online classes available for subjects like Math, Science and English, we have something for every primary and secondary school student in Singapore. For the best enrichment leading up towards major exams like PSLE and O-Level, start your child's Superstar Teacher learning journey by signing up today.
For more tips, here's how your child can think more creatively and resolve problems more effectively.
Let us be part of your child's learning journey today! Do call us at
63415516

or email us at enquiry@superstarteacher.com if you have any questions.