March 10, 2020
Parent Portal: Helping You Stay Connected with Your Child
If you are a Superstar Teacher subscriber, you probably are aware that we now have separate accounts for our students and their parents. This feature was introduced recently at the beginning of the year with the aim to make learning the key focus for our students while enabling parents to be involved in their children's learning through another channel. In this blog post, we will be providing a step-by-step guide to navigating the Parent Portal.
---
1. Log in to your account
Head on to the Login page of Superstar Teacher's website
Key in your mobile number and password to log in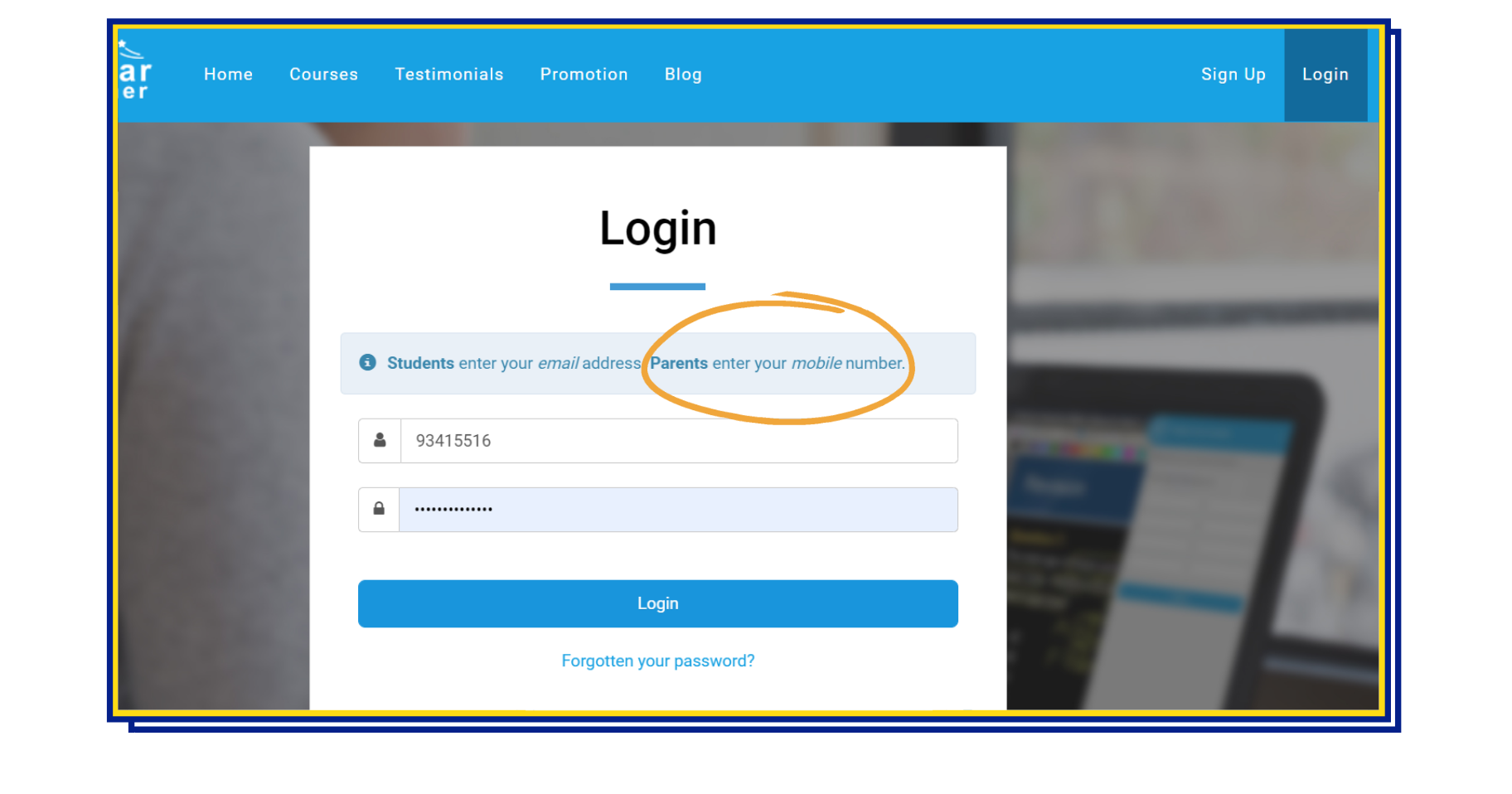 2. Add your child's account
You will be able to view existing child account/s (if any) and purchase tokens on the homepage 
Click on "+ Add child" to be directed to the account sign-up form
Fill in the required details (child's name and email address) and pick a password for the account
Submit the form and the new child account will now appear on the homepage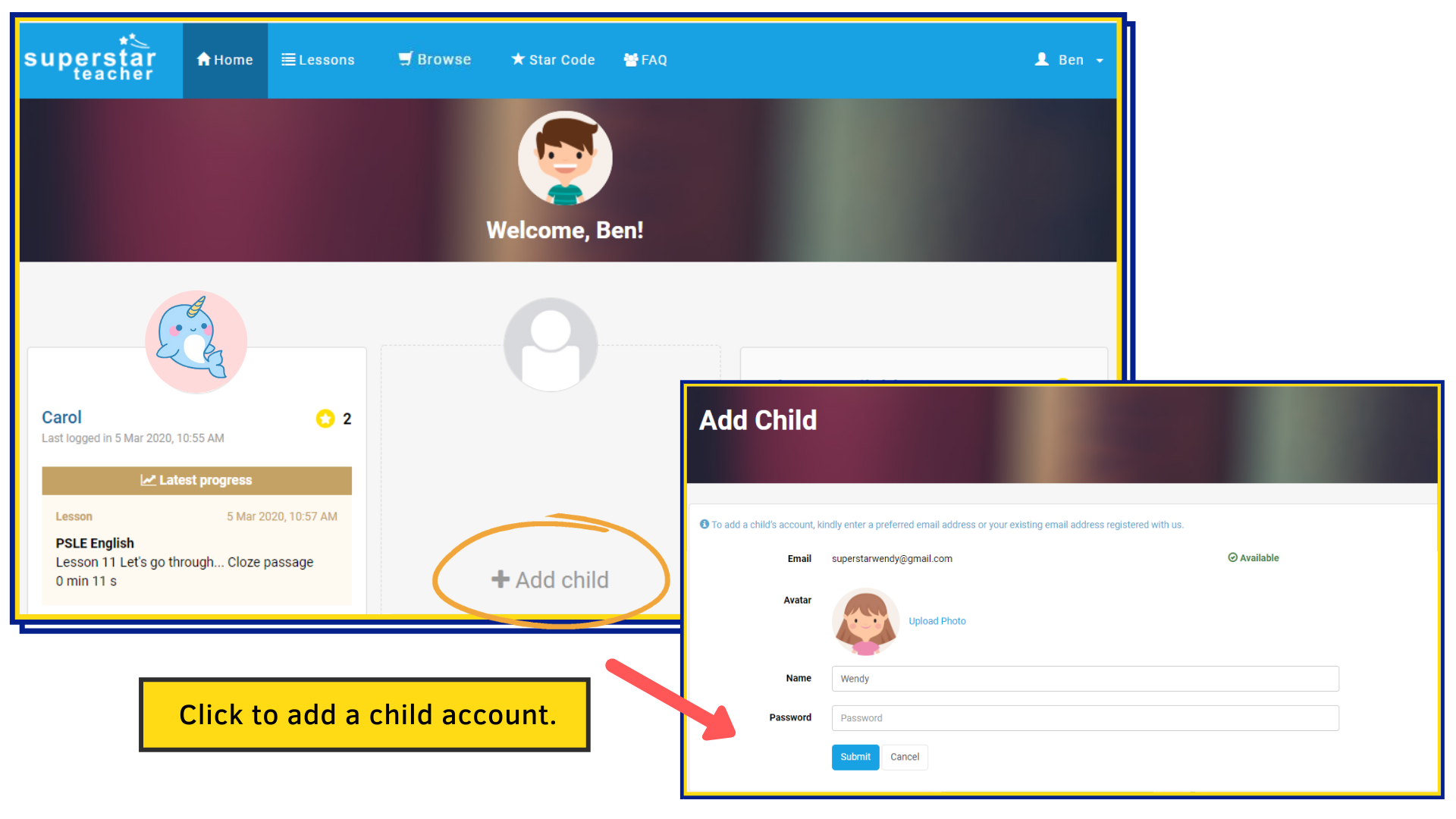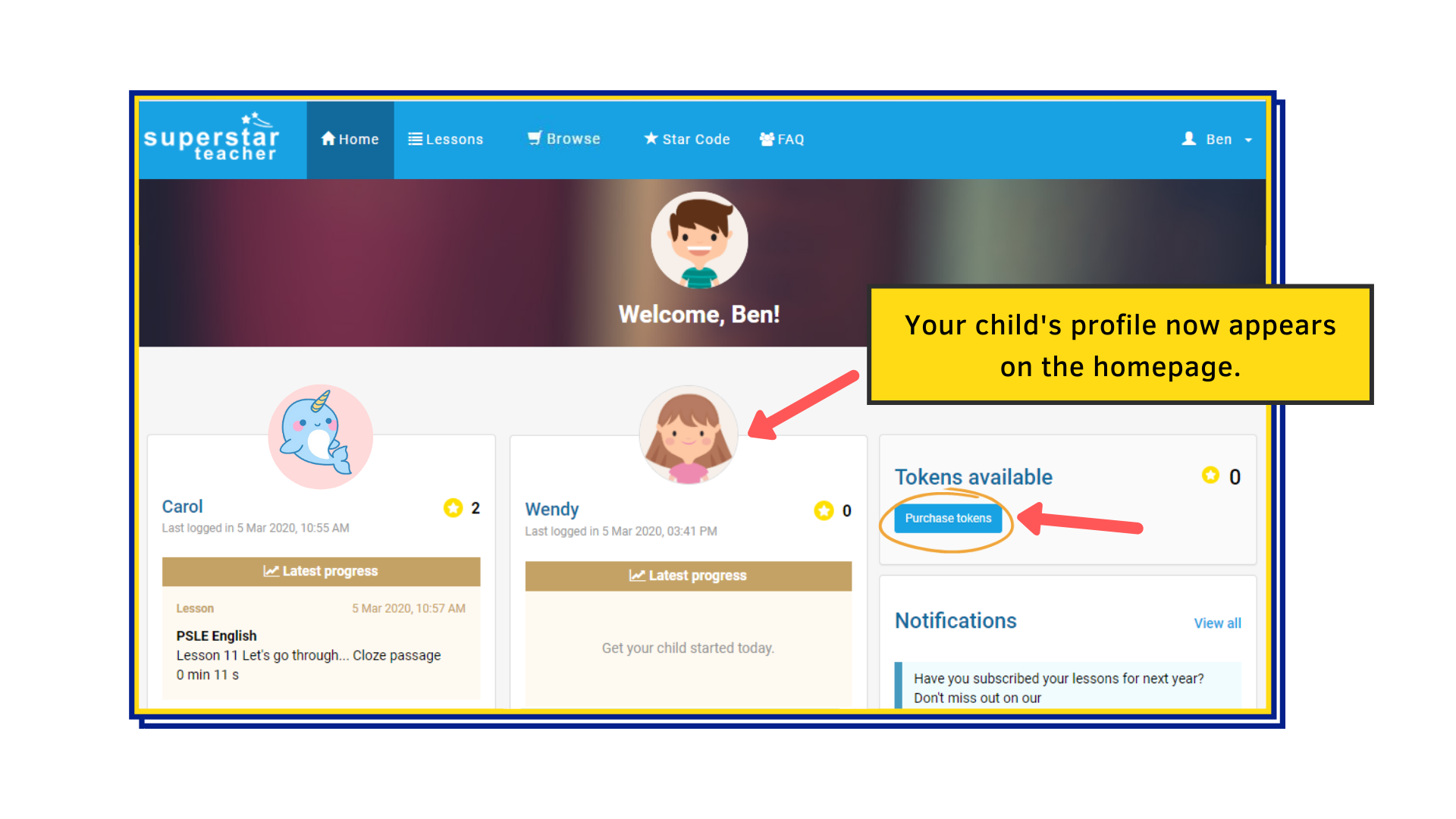 3.  Activate and assign subjects to your child
 Under the Lessons tab, you can view all the titles that you have subscribed to
Once a title is activated, you can go ahead and assign it to your child
Note: Each title can only be assigned once to a single child.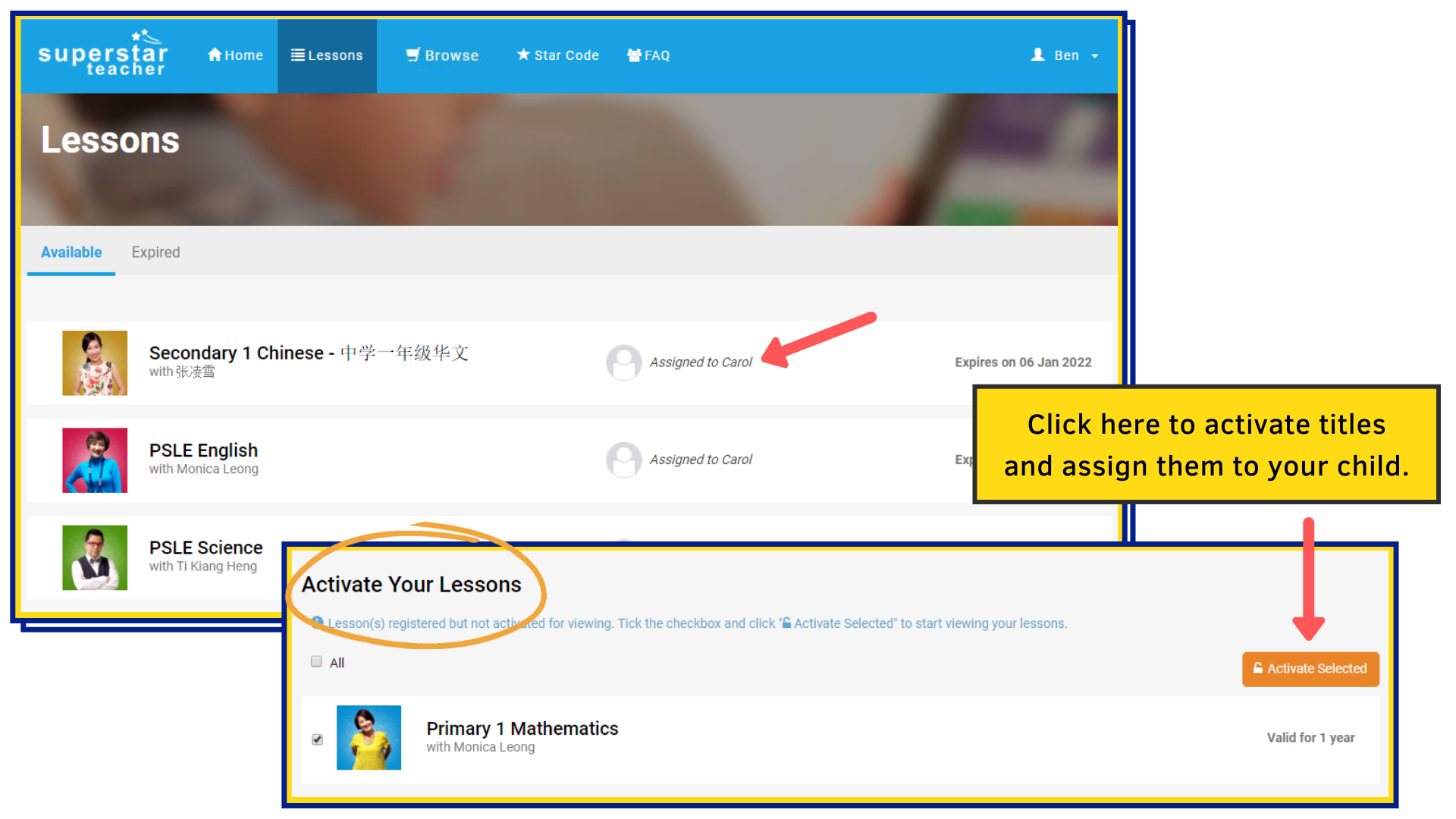 4.  Track your child's progress and achievements
Achievements:
View your child's latest badge and redeem any reward that your child has unlocked directly on the homepage
Study Tracker:
Each child will have his or her own individual progress reports and analyses
Access the Study Tracker tool through your child's profile to view recent assessments and lesson progression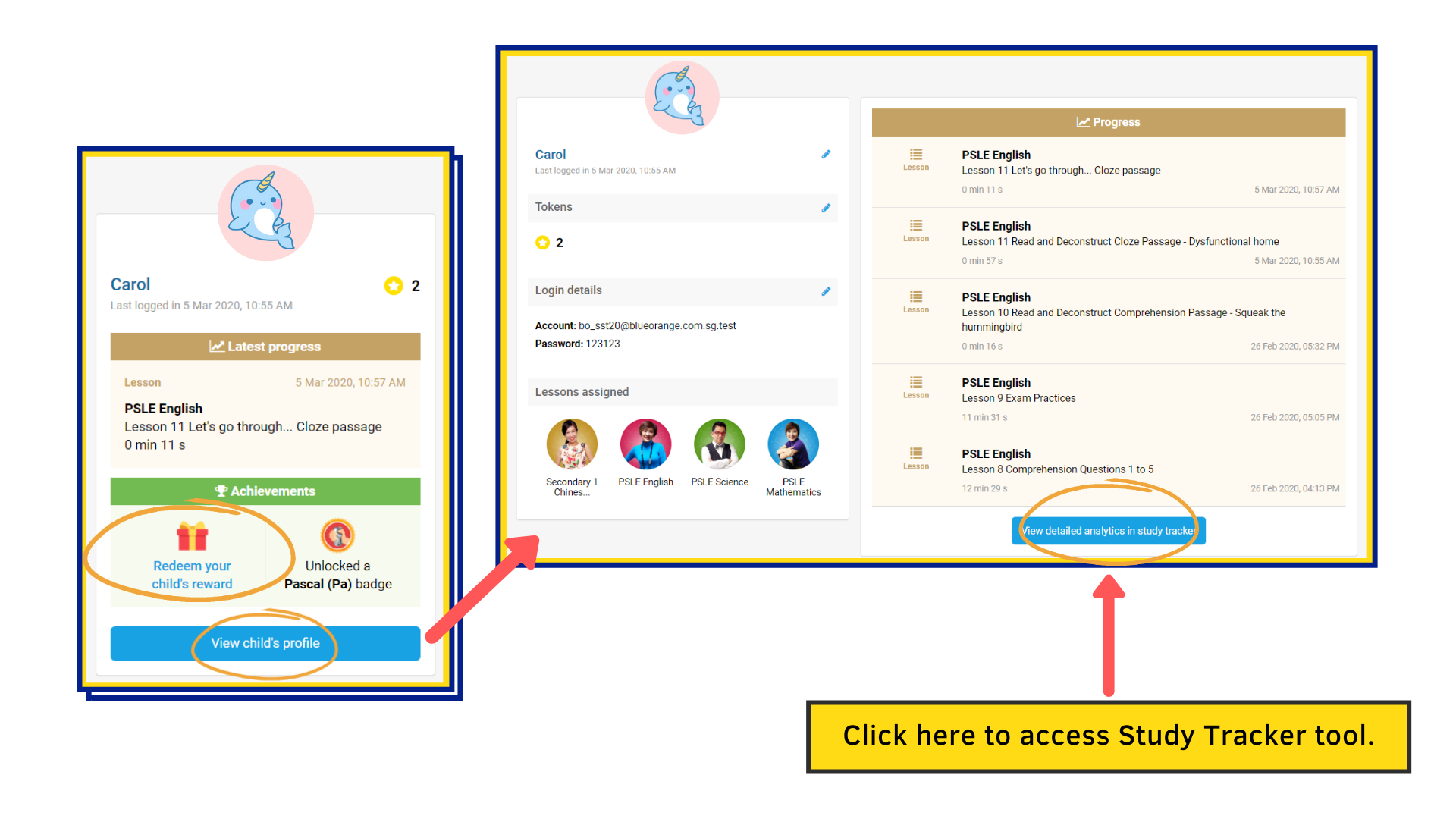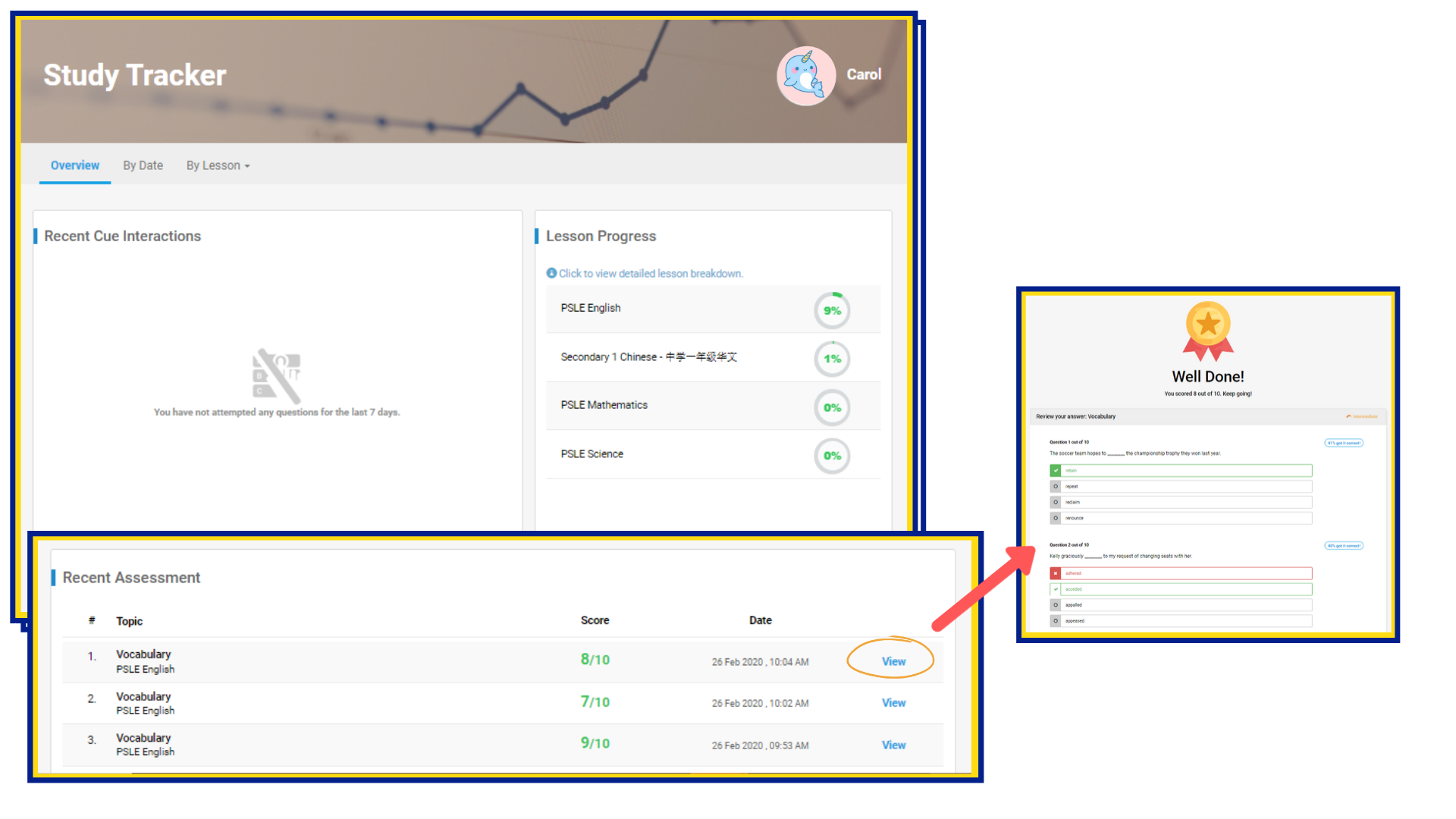 ---
For more information on the Parent Portal, please visit our Frequently Asked Questions (FAQs) page here.
Let us be part of your child's education journey today! Do call us at 
63415516

or email us at enquiry@superstarteacher.com if you have any questions.