December 10, 2020
How Can Your Child Learn Better With Superstar Teacher?
As the academic year comes to an end, it is a good idea to spend some time reflecting on your child's learning journey this year. If your child has been underperforming in school, figuring out the way to get your child to learn better most probably has crossed your mind. In that case, Superstar Teacher may just have the solution that you are looking for.
Here's how your child can learn better with Superstar Teacher's online learning program: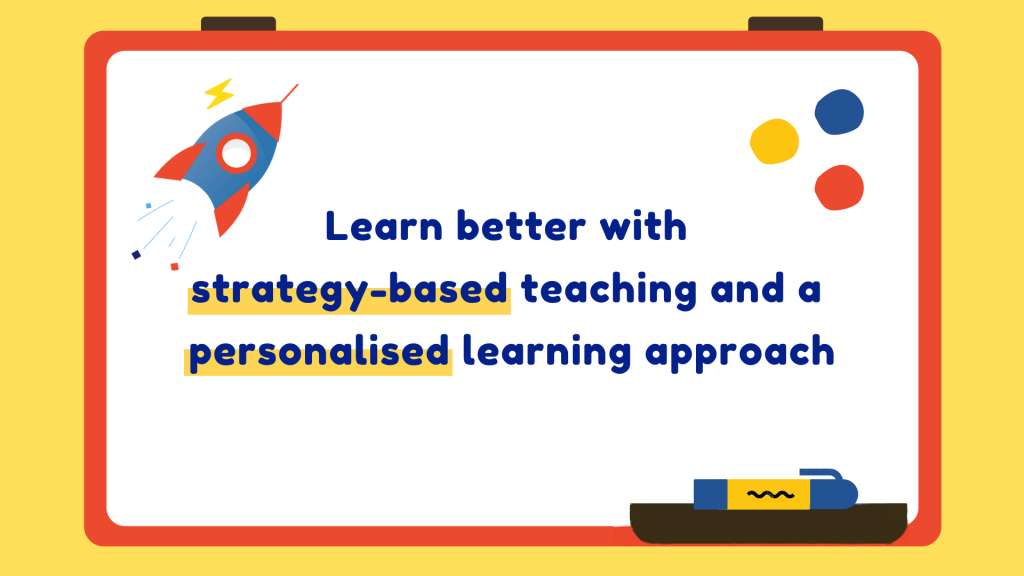 〰
Strategy-Based Teaching
At Superstar Teacher, we do not simply dish out learning points and expect students to take it from there. Being able to recall information is crucial, but of greater importance is the ability to fully understand the concepts behind and this is what we aim for all of our students.
✓ Expert teachers and mentors
With thousands of video lessons covering all the essential Primary and Secondary-level subjects, rest assured that Superstar Teacher will be there with your child throughout his or her learning journey. These lessons are helmed by our own Superstar Teachers who are experts in their own fields with decades of teaching experience combined. Our teachers are passionate in teaching and share the common goal of educating and inspiring the next generation of learners. For snippets of our lessons, just head on to our social media pages and see our teachers in action!
We also have our community of mentors offering live assistance with our students' homework questions. These mentors are recruited under a stringent process that includes a review of their academic qualifications, an interview session and the passing of proficiency tests to ensure that they are well-qualified to mentor and impart knowledge to our students.
✓ MOE-aligned syllabuses
Content is key in Superstar Teacher's video lessons and our team of curriculum specialists is responsible in ensuring that all our subject offerings are kept up-to-date and aligned with the latest MOE syllabuses. This means that our lesson plans go through constant revisions and lessons get re-recorded to keep up with the education trends and changes. All these are done so that we can provide you and your child with quality lessons that are of the best version.
Besides conveying key learning points that are in the syllabus, we also place an emphasis on practising with examination questions both within our lessons and in our auto-marking assessments. By exposing your child to such questions, he or she will be better prepared to tackle challenging school and national examinations.
〰
Personalised Learning Approach
For some of us parents, our idea of learning is probably that of memorising information and regurgitating it during examinations. However, learning is much more than that and it is a given that students learn best in different ways. As such, what works for one child may not be quite ideal for another child.
✓ Pace of Learning
Superstar Teacher's program enables your child to learn at his or her own pace and we are not just referring to the speed control feature in our video lessons. Your child gets to decide on whether he or she wants to revisit a particular learning point by re-playing past lessons or test his or her understanding with our auto-marking assessments. This way, learning becomes personalised as your child is able to allocate more time and efforts to focus on topics that he or she finds challenging. This is in contrast with physical lessons, where classes are scheduled ahead of time and the teacher will not be able to slow down or speed up the pace of teaching just to accommodate a single or even a few students in the class.
✓ Flexibility in time and location
As with most online learning platforms, the flexibility involved is something that parents and students alike really look forward to and benefit from. Superstar Teacher's program allows your child to learn anytime from dawn to dusk from the comforts of home or even while on the move! There is no need to worry about the morning rush to tuition classes or having to worry about the dip in energy levels during afternoon classes. Your child can simply start on any of the lessons based on personal preferences, which will definitely make learning a more productive endeavour.
---
Sign up for a 14-day free trial to get started with Superstar Teacher and experience how our online learning platform can help your child learn better!
Let us be part of your child's education journey today! Do call us at 
63415516

or email us at enquiry@superstarteacher.com if you have any questions.