October 20, 2021
How Tuition Can Come in Handy for Difficult Secondary School Science Topics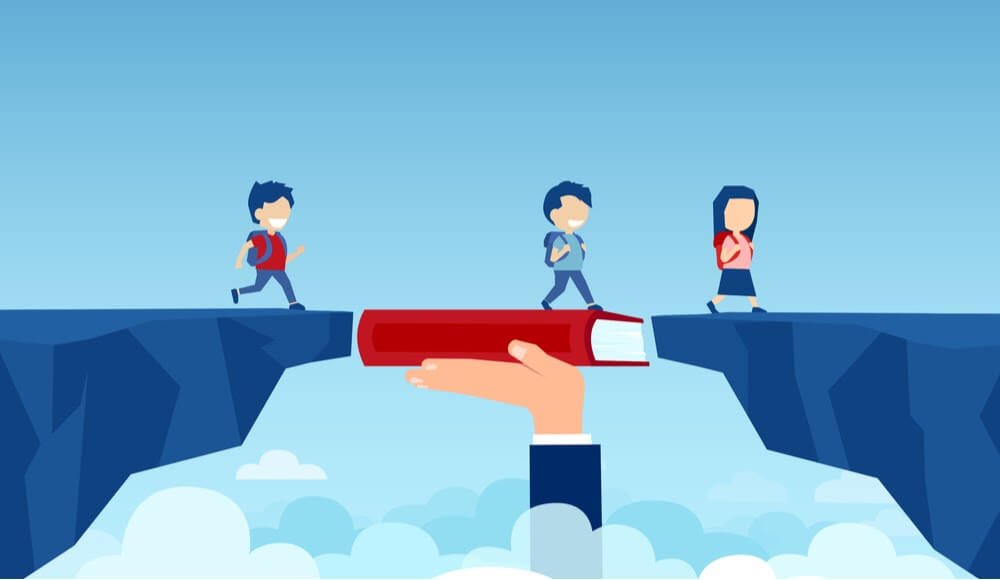 Science is a compulsory subject starting from the Primary school level in Singapore. When students get to Secondary school, they may then have an option to take either pure sciences (Chemistry, Biology and Physics) or combined sciences that will lead up to the O-level or N-level exams. 
Unfortunately, some may struggle with certain topics in science from Lower Secondary onwards. Your child may eventually have a hard time in Upper Secondary when he or she cannot adequately grasp a chemistry, biology, or physics concept in class. While consultations outside of class may help, the teacher may not have the time to concentrate on each student on a regular basis. The good news is, it is possible for your child to overcome the challenges of secondary school science topics on his or her own. 
If you are considering a home tutor for your child, it is first important to see if it is the best option for your child's learning needs. To effectively complete the syllabus and have time for revision, secondary school students can also find the help they need through online learning platforms in Singapore. 
To show you how this form of tuition can come in handy for difficult secondary school science topics, here are some of the key advantages of online tuition courses: 
1. Lessons Tailored to Each Student's Specific Needs
Back in the classroom, most lessons follow a strict curriculum and timetable to stay on track with the secondary school science syllabus, which can be a disadvantage to students who cannot grasp complex concepts as fast as their peers. 
Online tuition classes, on the other hand, can offer ways to strengthen your child's understanding as and when he or she needs it. The science lessons offered online such as in a chemistry class are designed to focus on each student's specific needs and weaknesses in the subject through strategy-based teaching and demonstrations of relevant scientific experiments. 
If your child has any questions, he or she won't have to wait until class time but instead, reach out to our subject experts via the Instant Homework Help feature for clarification on the spot. 
2. Reinforce the Student's Knowledge in Difficult Science Topics
As each student has his or her own individual learning pace, fast learners will be able to assimilate the key concepts of a science topic and move on to the next topic comfortably while the rest lag behind. Slower learners can go through lessons at their own pace and repeat certain lessons to get a better understanding of more complex topics.
Through our online learning portal, your child can discover a more in-depth and comprehensive approach to each science topic to reinforce what he or she has learnt in school. This can bridge the gaps in your child's existing knowledge of the complex chemistry, biology or physics topics taught in the classroom.
3. Give a More Solid Foundation in Sciences
Finally, the perception about sciences being difficult can be due to poor or lack of adequate preparation in the basic topics of the science subjects. 
Online science tuition can enable your child to better familiarise him or herself with the various science topics. With such understanding, your child will have a firm foundation in physics, chemistry and biology to ace the exams. Students who learn through our online courses get an additional opportunity to prepare, refresh and consolidate their understanding before proceeding to further chapters confidently. 
Experienced and Dedicated Science Tutors
If you are interested in helping your child to perform better in the topics he or she is weak in, consider a good tuition program such as Superstar Teacher to make learning easier and more enjoyable. In fact, the following topics are considered the most difficult to tackle in secondary school:
For Lower Secondary Science
Exploring Diversity of Matter using Separation Techniques 

Model of Matter – Atoms and Molecules 

Interactions through the Application of Forces

Effects of Heat and Its Transmission
For Secondary 3 and 4 Biology
Human Circulatory System

Homeostasis

Cell Division – Mitosis and Meiosis
For Secondary 3 and 4 Chemistry
Acids and Bases

Energy Changes

Introduction to Organic Chemistry
For Secondary 3 and 4 Physics
Forces and Dynamics

General Wave Properties

Electromagnetic Induction

Static Electricity
Here at Superstar Teacher, rest assured your child will be well-supported with the right resources to get up to speed on his or her studies. Simply sign up for our 14-day trial to explore our full lessons for free today. 
Let us be part of your child's learning journey today! Do call us at
63415516

or email us at enquiry@superstarteacher.com if you have any questions.

​