September 27, 2022
Junior College Or Polytechnic? Where To Go After O-Levels?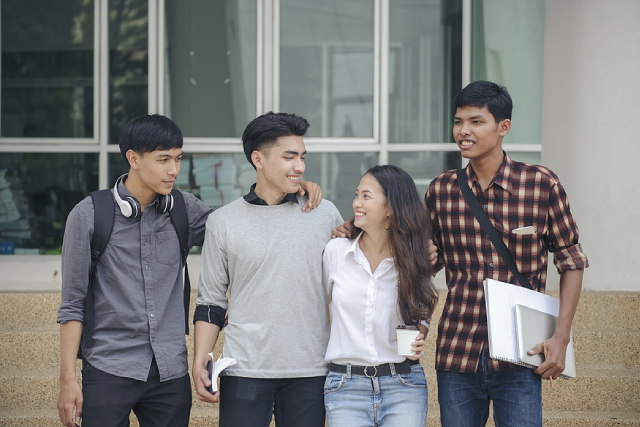 It is the age-old question: Junior College or Polytechnic? Back in the day, the consensus was that taking the A-Levels was the only route to a University degree. However, times have changed, and students are increasingly taking unconventional paths to further their education. With more and more educational paths open to students, it may not be uncommon for many students and parents to find themselves overwhelmed with what options to take. Students may already hold some preconceived notions of each pathway, but there is still much that they need to learn about each pre-university route in order to make a non-regrettable decision.
To help you decide whether Junior College or Polytechnic would be better suited for your child, here are some main factors that differentiate the two from each other.
Workload
Junior College
Junior College is synonymous with a heavy workload and rigorous pace of life, which makes sense considering that students have to prepare for the A-Level examinations in just under two years. As there is a lot of content that your child needs to pick up on, the lessons at school can be fast-paced, which can prove a challenge for students who are weak in a particular subject. Your child can look forward to a vibrant and busy school life while at Junior College, where they have to take part in extra-curricular activities, leadership roles, and volunteering programmes.
Polytechnic
That said, Polytechnic is not necessarily a route your child can expect to breeze through. Yes, compared to Junior College, Polytechnic may seem to have a less demanding workload and students are encouraged to be independent learners most of the time. However, the amount of workload your child may receive entirely depends on what course they take. On some days, your child may have to attend lessons that are four to five hours long, whereas on other days, there may not be any lessons at all. During their free time, your child should continue focusing on their studies by completing weighted assignments and assessments, all of which will contribute to their Cumulative Grade Point Average (GPA).
Courses and Subjects
Junior College
Even though Junior College may seem like an extension of secondary school when it comes to academic subjects, Junior College encourages students to challenge themselves intellectually by allowing them to choose their favourite subject combinations and difficulty levels. Some unique subjects like China Studies in English or Chinese, Knowledge and Inquiry, and Computing are specially established for students to expand their knowledge in other non-traditional fields.
As students are required to take up a broad range of subjects and given the opportunity to try out different disciplines, Junior College may be beneficial for your child if they are unsure of which career path to take and thrive in a more academically inclined environment.
Polytechnic
On the other hand, if your child has a clear idea of what they want to be in the future, Polytechnic will be the obvious decision as your child has the choice to specialise in their desired field. From Sustainable Built Environment and Applied Artificial Intelligence to Aeronautical Engineering and Media Communication, all five Polytechnics in Singapore offer a wide range of courses that allow students to pursue their passions earlier on and be prepared for the working world.
During the third and final year, students are expected to undergo industrial attachments and internships, which are part of the assessment modes required to receive their Diploma.
Examination Style
Junior College
Junior College does not differ much from secondary school. After two years, students will take on the most important examination determining their entry into University: the A-Levels. Some students may be unable to grapple with such a rigorous academic system, as they are expected to remember everything they have been taught in school and apply their knowledge in one sitting. However, if your child enjoys this examination style, they may enjoy the student life in Junior College compared to Polytechnic.
Polytechnic
The final examination is what matters for the A-Levels, whereas consistent good grades are required in Polytechnic. Even though each module of the course is graded individually, this does not mean that students do not have to put in any effort to graduate. In fact, the grading system in Polytechnic can be considered less forgiving than in Junior College as your child has to hone various skills and ace all their assessments in order to score a high GPA to increase their chances of getting into University.
Score well for the O-Levels with Superstar Teacher
At the end of the day, the most vital objective is to decide on a learning environment in which your child can flourish and is given the necessary resources to succeed in life. Whether your child is looking to attend Junior College or Polytechnic, as parents, you should be supportive and assist them in achieving their goals.
Before choosing which pre-University route to take, your child should first tackle the O-Levels. Some students may face challenges in their studies and require more guidance to attain a high score in their respective subjects. This is where Superstar Teacher comes in by providing quality online tutoring in Singapore. Lessons are delivered by experienced teachers and courses offered include online Maths tuition and Secondary Biology tuition.
Let us be part of your child's learning journey today! Do call us at
63415516

or email us at enquiry@superstarteacher.com if you have any questions.