July 5, 2023
5 Important Facts Every Parent Should Know About Full Subject-Based Banding (Full SBB)
Full Subject-Based Banding (Full SBB) is a new educational framework that will be implemented in secondary schools in Singapore from 2024. It aims to provide students with greater flexibility in their learning by allowing them to choose subjects based on their strengths, interests, abilities, talents, and learning needs. This article will provide an overview of Full SBB and what parents can expect when their child progresses from Primary 6 to Secondary 1.
1. Understanding Full Subject-Based Banding
Full SBB is designed to help students take ownership of their learning and develop a growth mindset that motivates them to learn for life. It will allow them to interact with friends of different strengths, interests, abilities, and talents, and provide more options for post-secondary pathways while ensuring they have strong fundamentals and can thrive in their chosen pathway.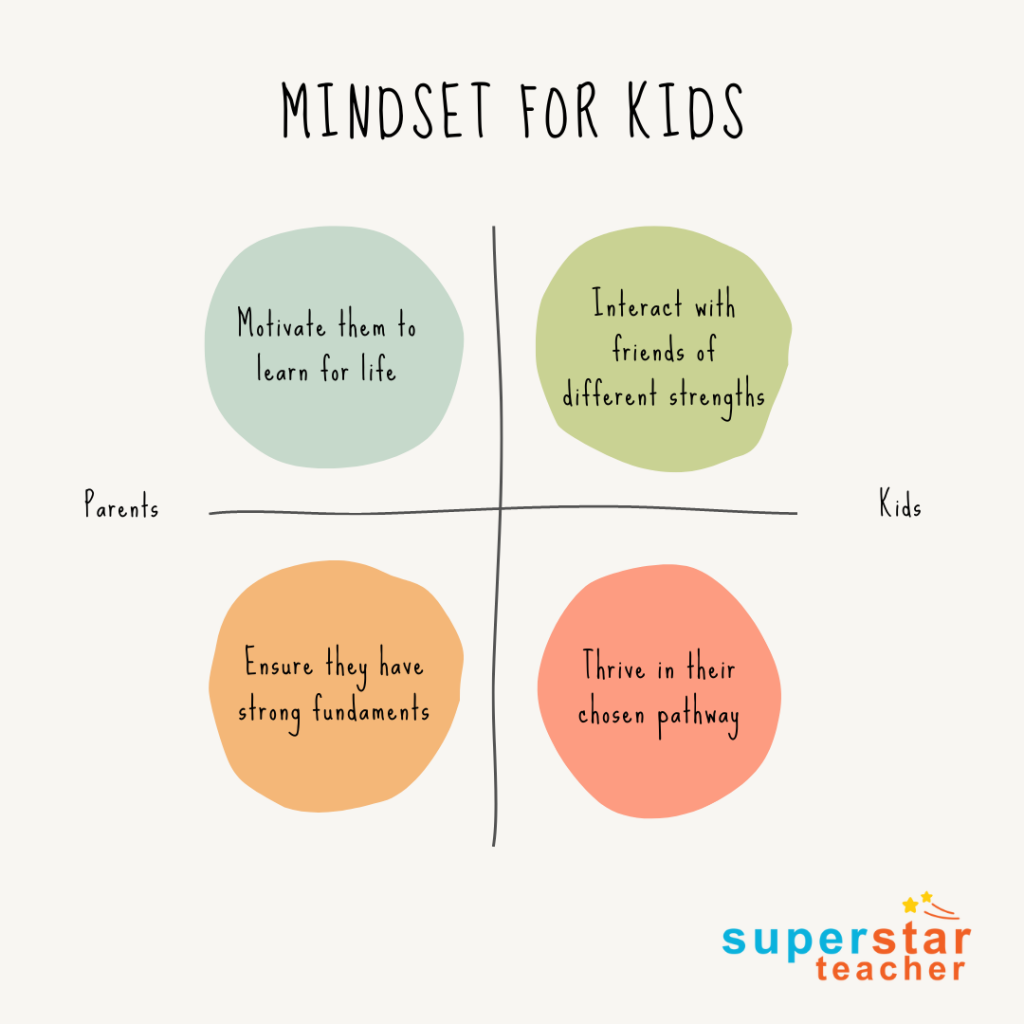 2. Updates on Full Subject-Based Banding
The Full SBB pilot commenced in 28 secondary schools in 2020, and the initial feedback has been positive. Express, N(A), and N(T) streams will be removed for the 2024 Secondary 1 cohort onwards. Students will be grouped in mixed form classes in lower secondary, and from 2027, students will sit for the Singapore Cambridge Secondary Education Certificate (SEC) examinations instead of the GCE N and O Level examinations. The SEC will reflect the subjects and subject levels that they offered.
3. What to Expect for Your Child's Secondary School Experience under Full SBB
Under Full SBB, students will attend mixed form classes and have a common curriculum at lower secondary. The six common curriculum subjects will each have a single syllabus for all students at lower secondary levels. Students will be offered subjects at G1, G2, or G3 mapped from the standards of the N(T), N(A), and Express subject levels, respectively. This will provide greater flexibility to customize students' learning and shift away from stream-based subject offerings.
4. Admission of Secondary 1 Cohort in 2024
The Ministry of Education (MOE) will facilitate the admission of Primary 6 students into Secondary 1 through three Posting Groups: Posting Group 1, 2, and 3. Posting Groups will be assigned based on PSLE scores mapped from existing PSLE score ranges for Express, N(A), and N(T) streams. PSLE scores provide a good gauge of the subject levels that students can offer at the beginning of Secondary 1. The table below shows the PSLE score ranges for each Posting Group.
PSLE Score
Posting Group
Subject level for most subjects
4 to 20
3
G3
21 and 22
2 or 3
G2 or G3
23 and 24
2
G2
25
1 or 2
G1 or G2
26 to 30
(with AL7 in EL and MA)
1
G1
5. Common Curriculum under Full SBB
The three examinable common curriculum subjects are Art, Design and Technology, and Food and Consumer Education. The three non-examinable subjects are Character and Citizenship Education, Music, and Physical Education. These subjects will be taught and assessed at a common level that is accessible to all students, and teachers will adopt a range of approaches to cater to the different learning needs of their students. For other subjects, students will attend classes with others taking the subject at the same subject level.
In conclusion, Full Subject-Based Banding is an exciting development in Singapore's education system that aims to provide students with greater flexibility in their learning and more opportunities to develop their strengths, interests, abilities, talents, and learning needs. Parents can expect their child's secondary school experience to be more customized and flexible under Full SBB, and students will have greater opportunities to interact with peers of different strengths and abilities.
---
About Superstar Teacher
Since 2011, Superstar Teacher has been committed to providing our students with the best online learning experience so that they can obtain subject mastery and become confident and independent learners. All of our highly-interactive, MOE syllabus-aligned learning material is designed to engage students for optimal student success. Sign up for your free trial to get started.
Let us be part of your child's learning journey today! Do call us at 
63415516

or email us at enquiry@superstarteacher.com if you have any questions.