November 11, 2021
Is Your Child Avoiding Homework? How Online Tuition in Singapore Can Help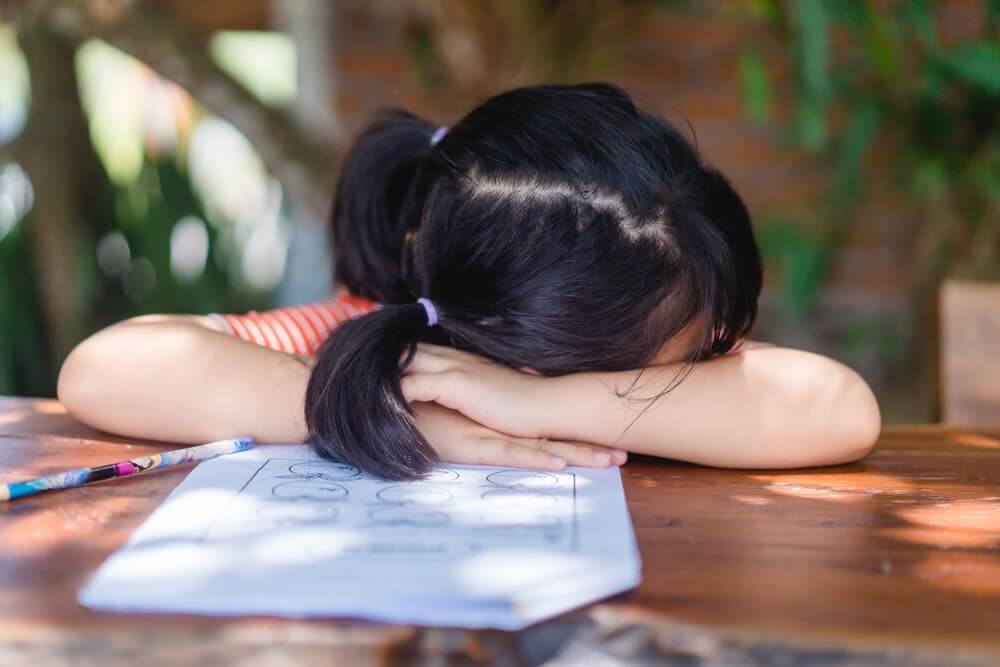 It's never easy having homework battles with your child, and that stress can easily spill over to you as a parent. We've previously talked about what you can do if your child is not doing well in school, but what if your child is avoiding doing their homework altogether? It is easy to get frustrated when your child isn't serious during homework sessions, and it can be hard to know how to help them.  
Fortunately, there are primary school online learning programs in Singapore that can help take some of the pressure off both you and your child. Let's look at how lessons via an online learning platform can get the ball rolling again. 
Why Your Child Avoids Doing Homework
For starters, procrastination is a common reason students put off homework. For many children, it's simply easier to avoid their work than feel stressed over the more difficult questions. 
Especially when your child is doing homework unsupervised, they might not understand how or when they're supposed to start it — worse if your child becomes distracted by all kinds of other things that seem more fun. 
Either way, homework can be a daunting task for any child at a young age. Whether they're taking on too many assignments at once, or struggling to stay focused, time spent completing homework is often not as enjoyable as it could be. High-quality online learning comes in handy to help your child rediscover their love for learning and motivate them to finish any homework on time.
What is Online Tutoring in Singapore?
Through our online learning lessons here at Superstar Teacher, you can feel assured that your child is getting expert guidance from highly qualified educators at any time of day or night. Not only will your child be able to complete their homework more efficiently, but they'll also have additional assistance whenever they need it via our Instant Homework Help. 
Why Your Child Needs Online Tutors
Kids can get overwhelmed when they're given too much work, don't know how to approach an assignment, or aren't taught how to best succeed at certain skills. 
At a high-quality online learning platform, skilled online mentors will give your child that extra boost that's needed and reduce his or her stress levels as well as improve grades and test scores as a result.
What Parents Should Look for in an Online Tutor
Parents must consider a number of factors when choosing an online tutoring platform in Singapore. Understanding these factors can save you a lot of time and frustration as you work through your options. 
Take a look at some of our top tips to help you find an online tutor for your child.
Superstar Teacher: An Online Learning Platform in Singapore
Whether your child is struggling with primary school Math, Science, English and Chinese homework questions, subject experts at Superstar Teacher can help. 
Our innovative online platform connects students to mentors for one-to-one help with schoolwork. But more than just teachers and lessons, we provide tools to help your child succeed. Whatever it is, it's important to find out what works best for your child because everyone learns differently. 
At Superstar Teacher, we want every student to be a superstar — which is why we provide personalised learning plans based on your child's unique learning style and goals! Online learning in Singapore has never been easier. 
If your child is in secondary school, find out how tuition can also help your child in difficult science topics and more.
Let us be part of your child's learning journey today! Do call us at
63415516

or email us at enquiry@superstarteacher.com if you have any questions.

​